SELECT "BRITISH CAR DAY 2023 PARTICIPANTS CARS" FOR ADDITIONAL PHOTOS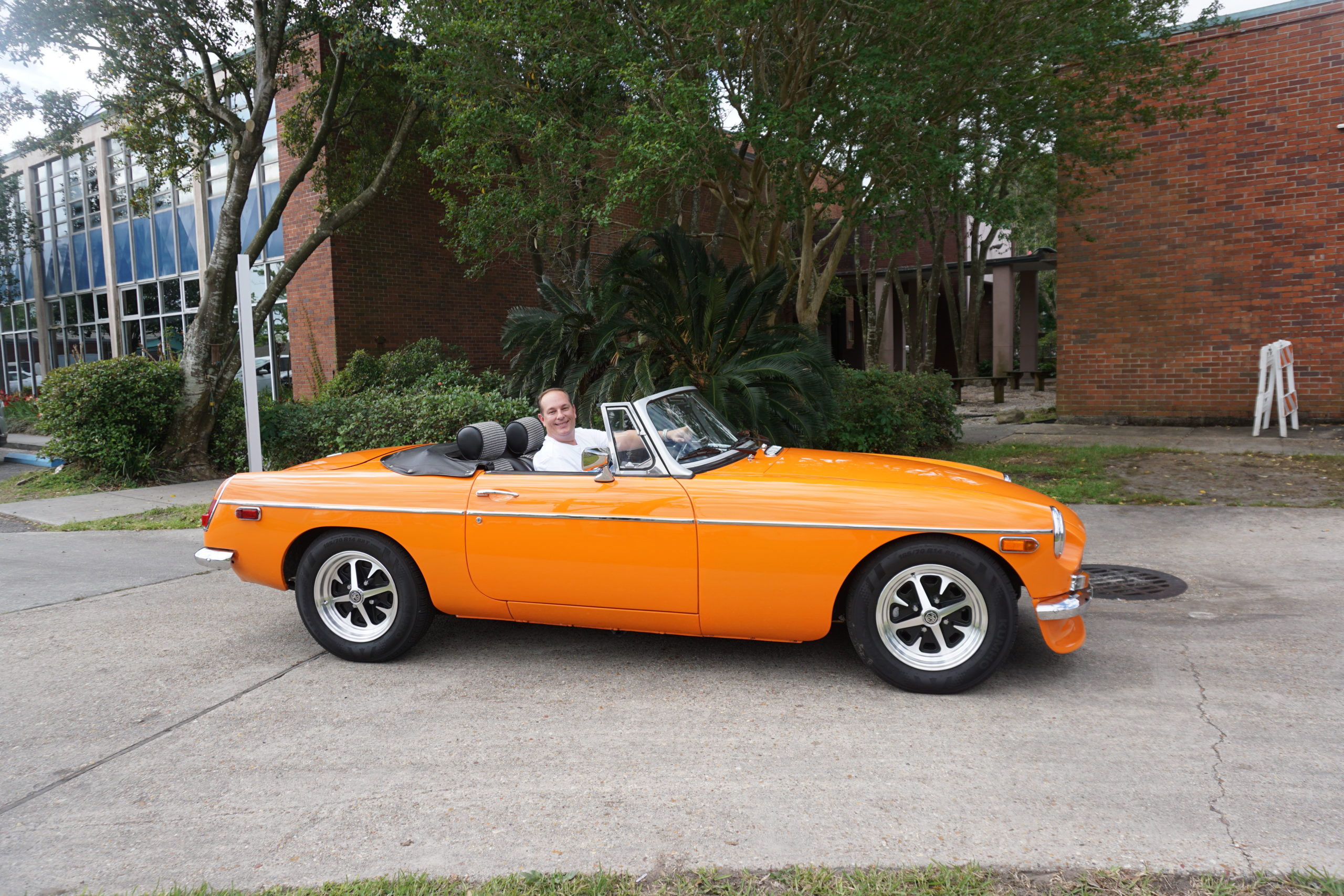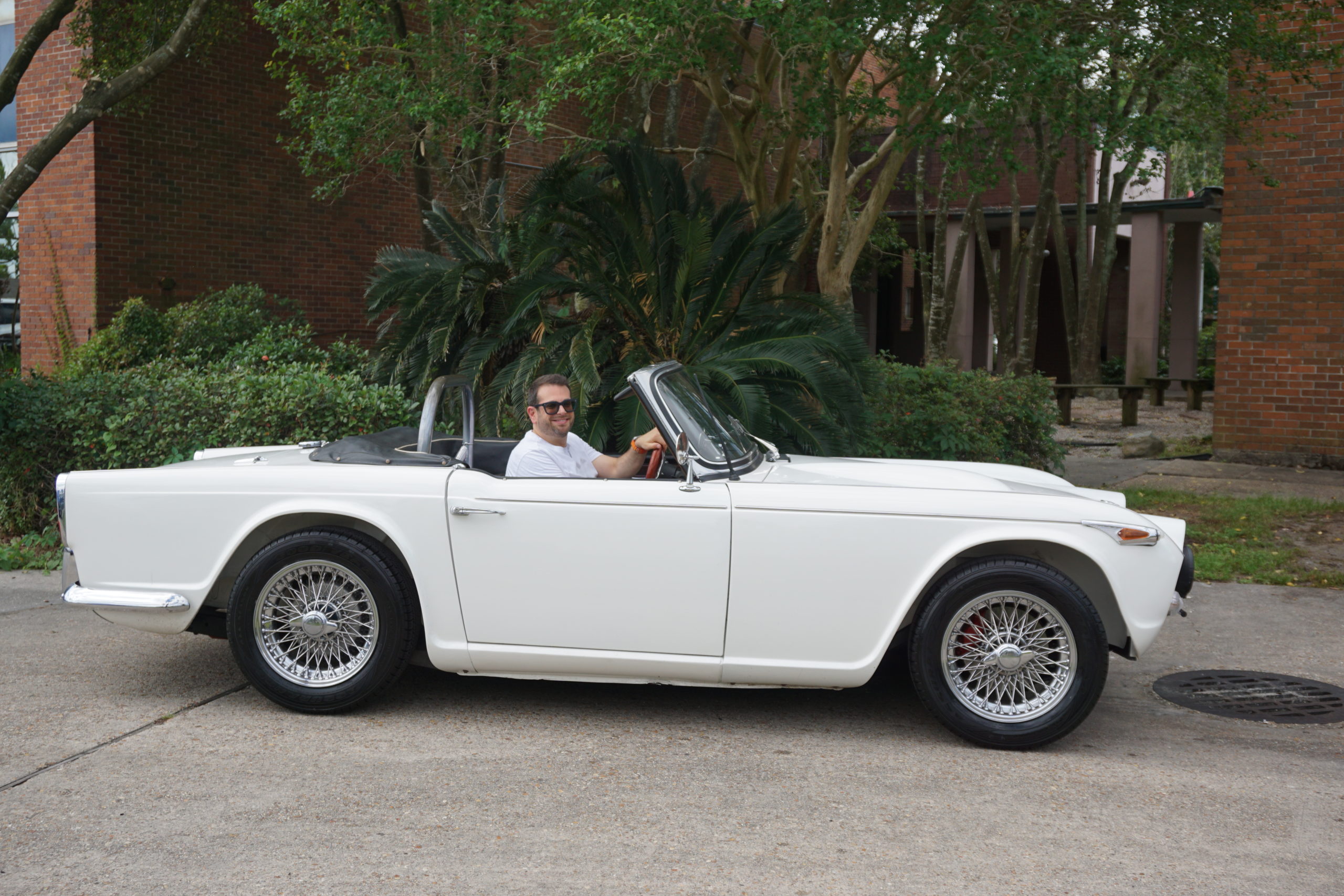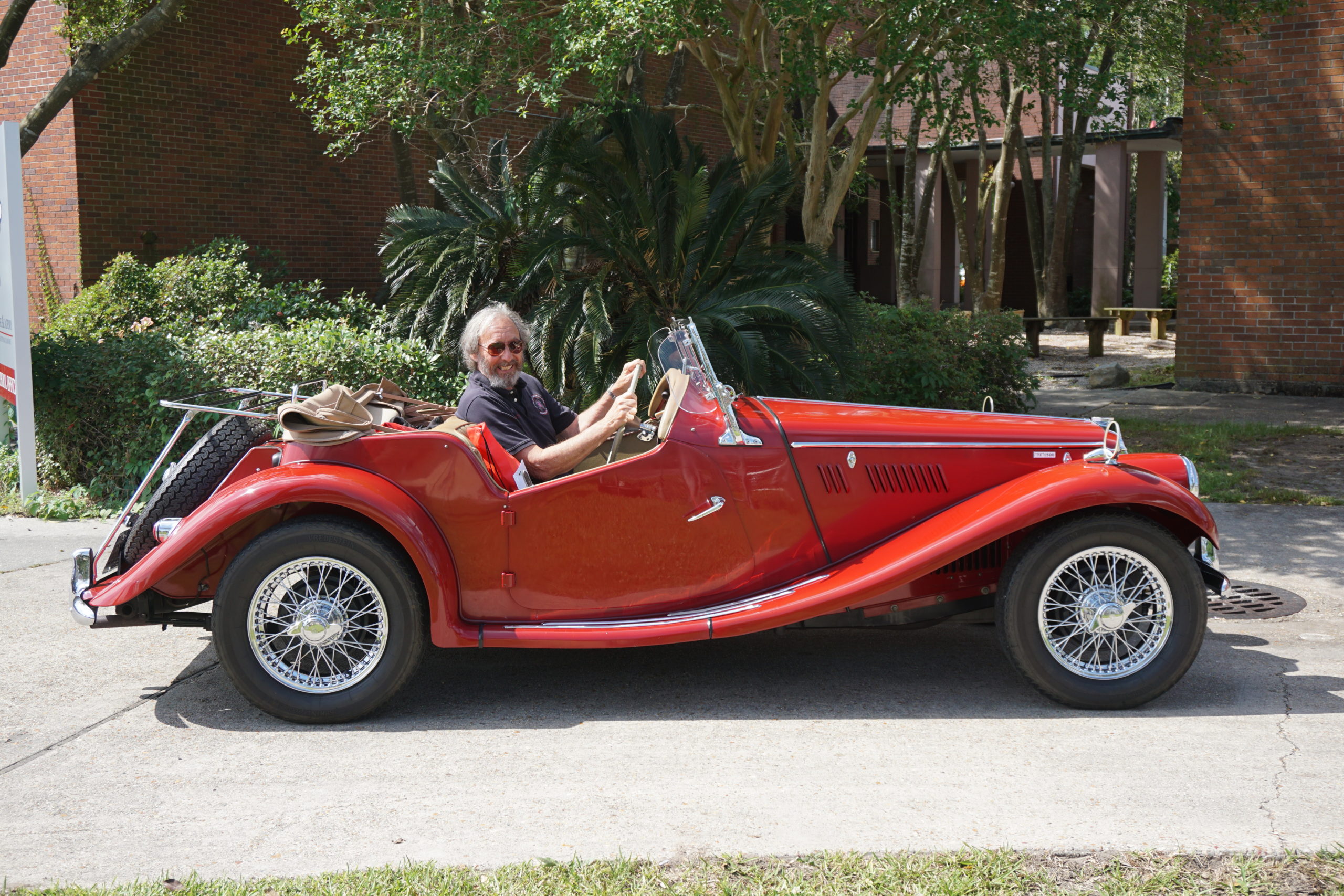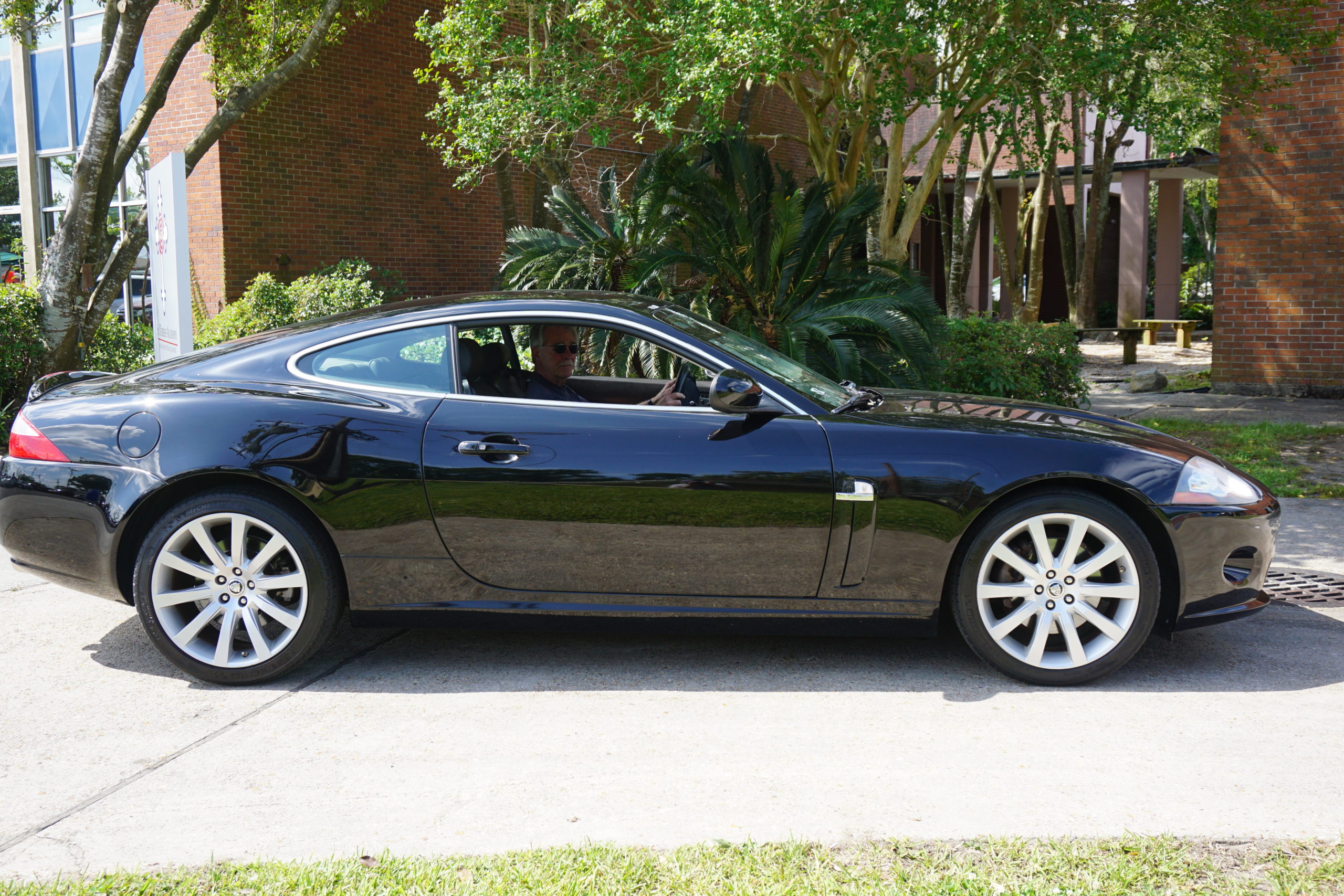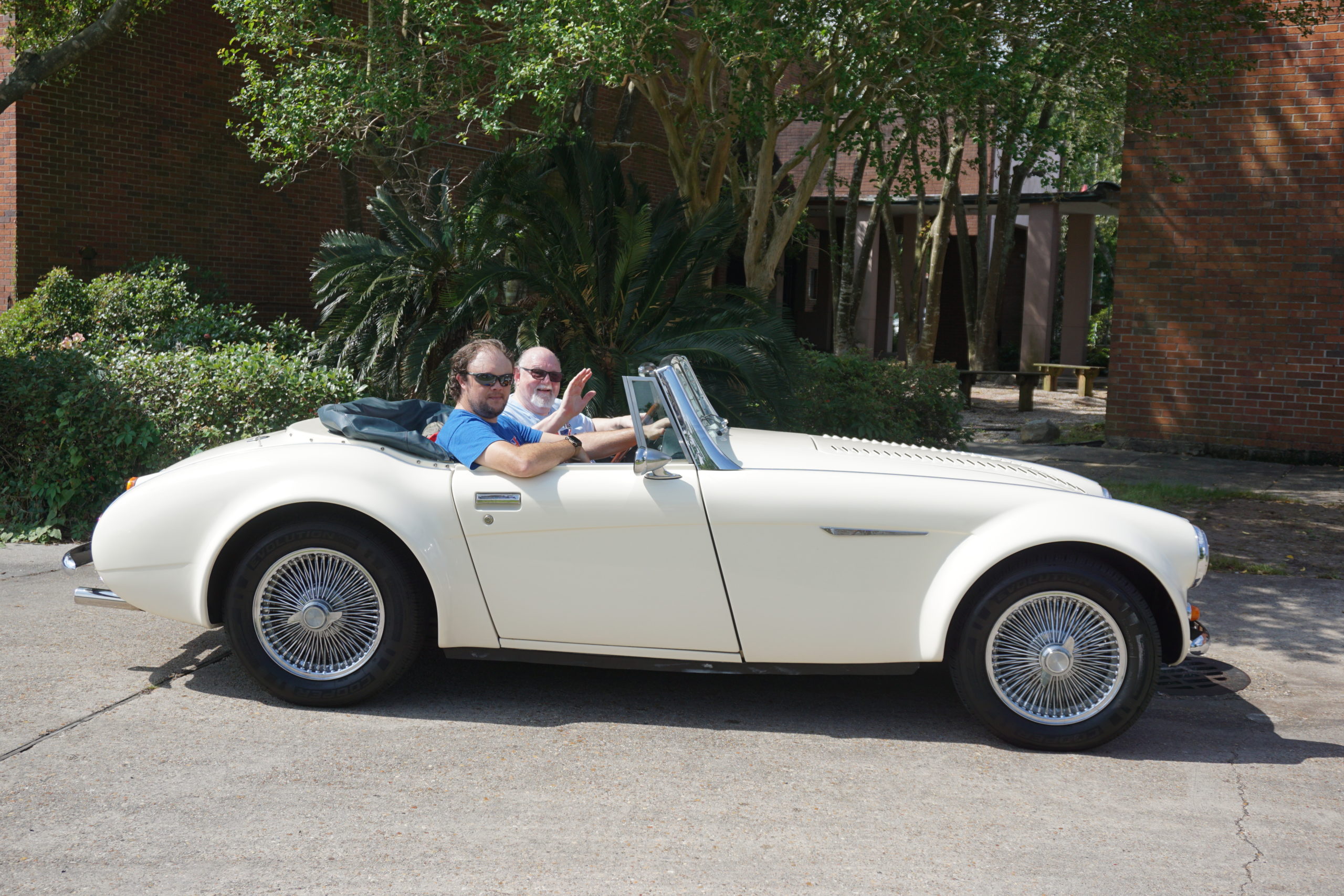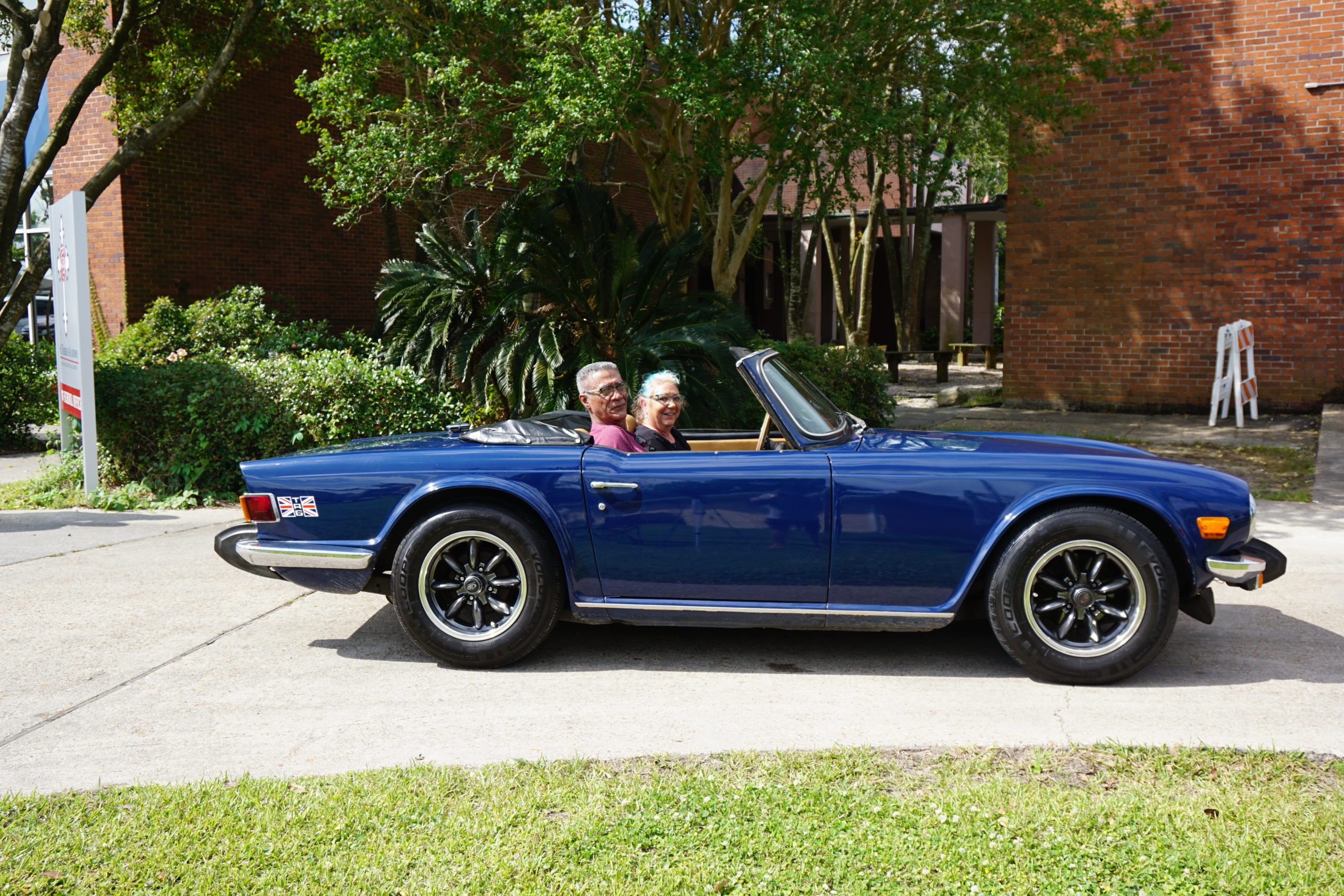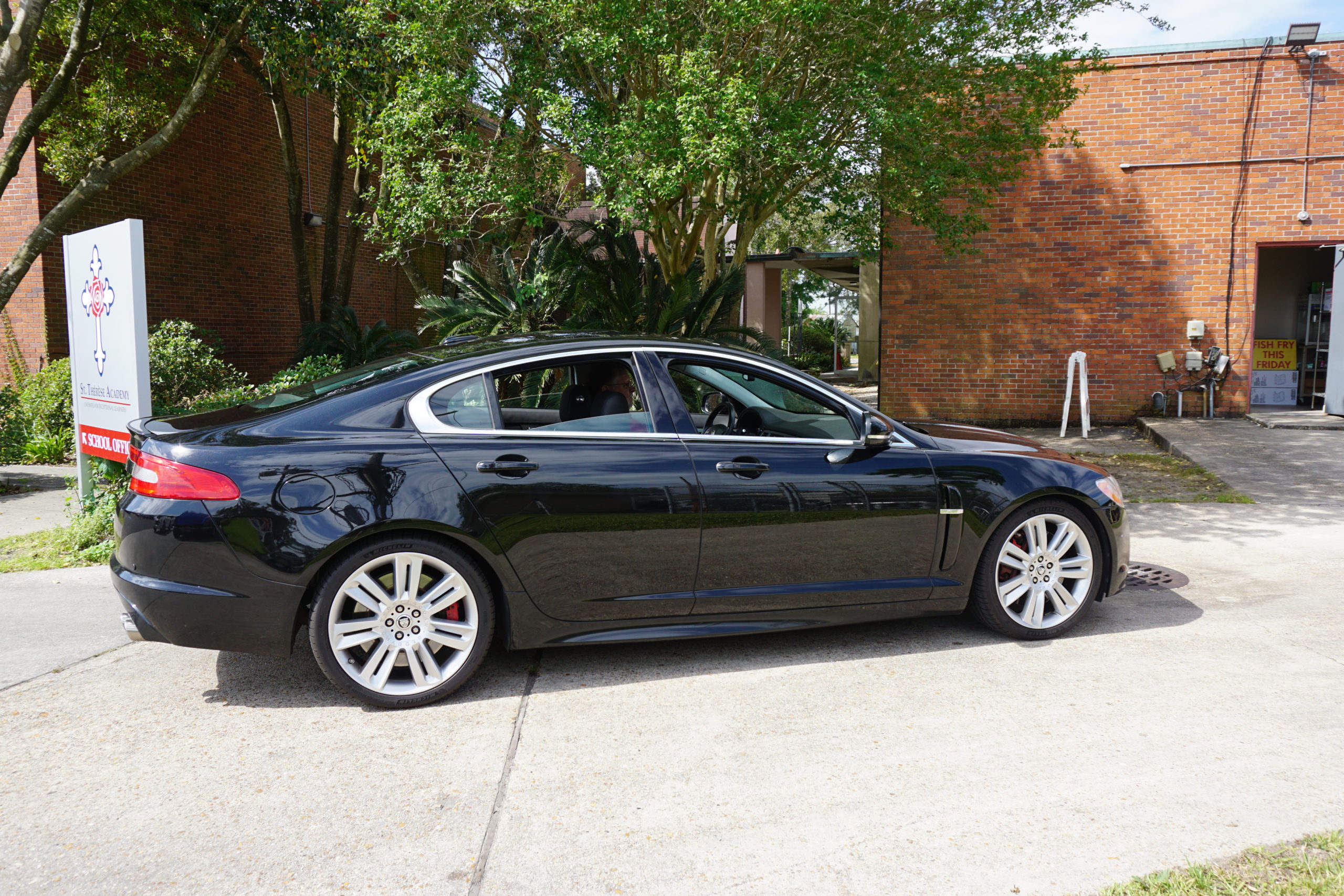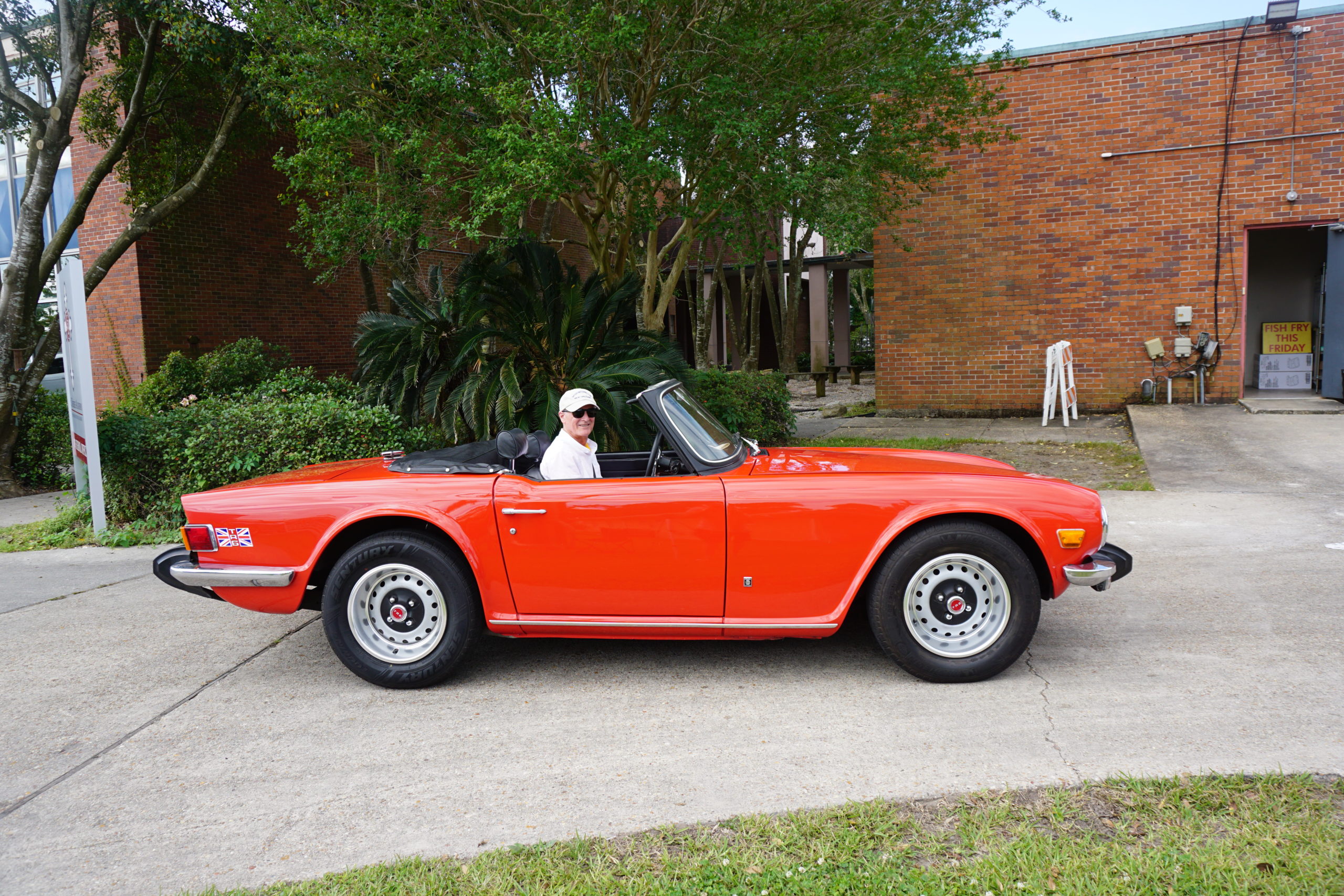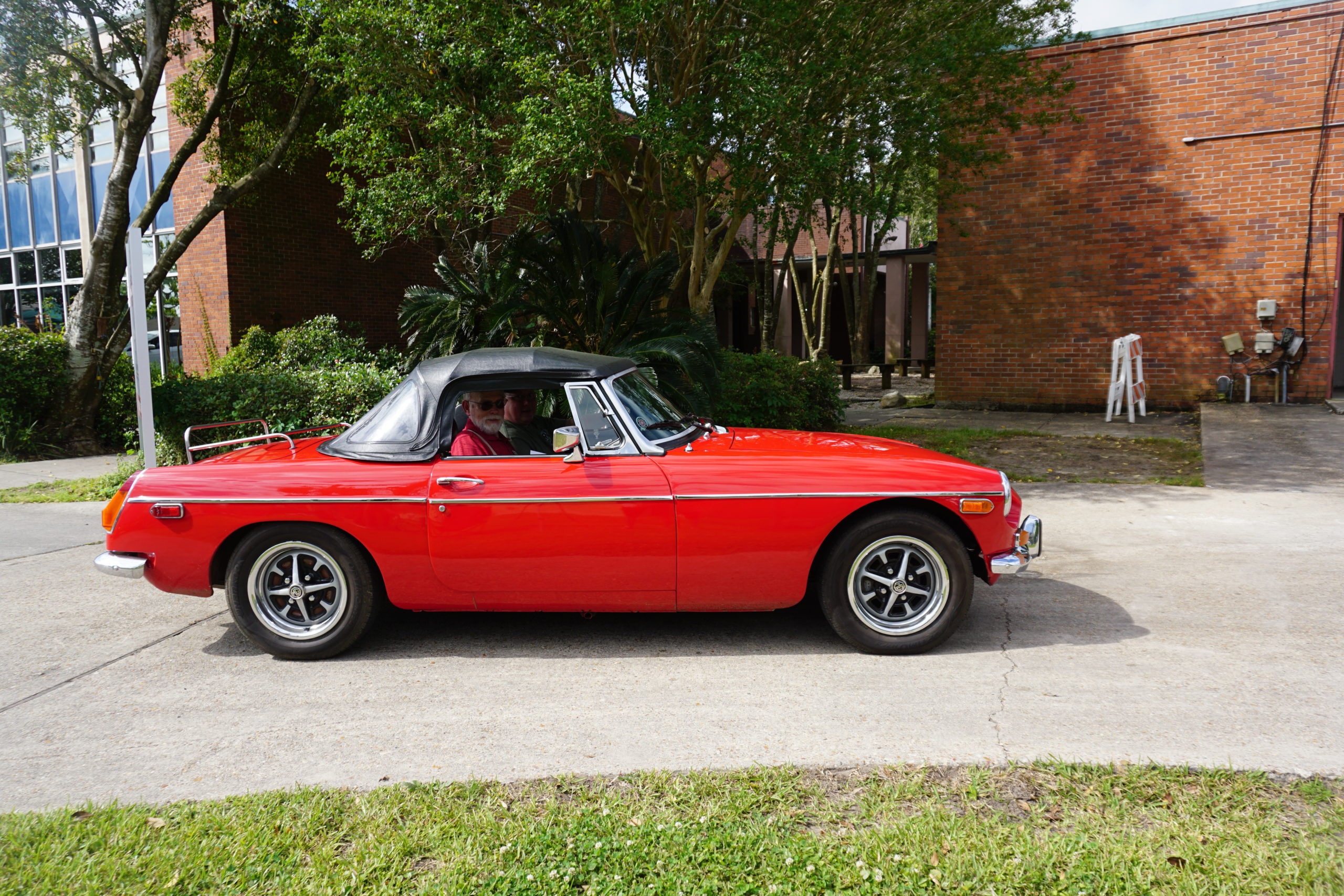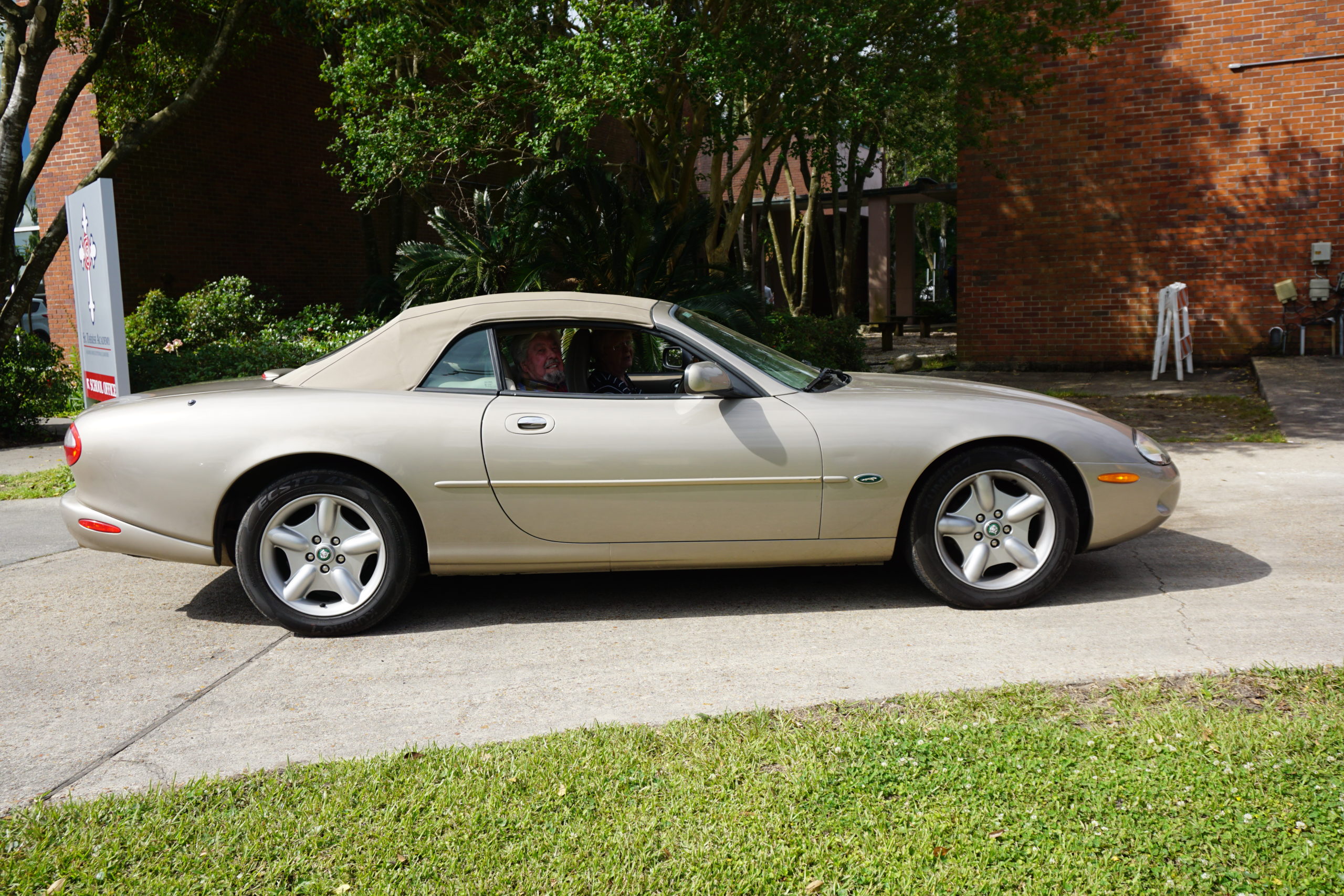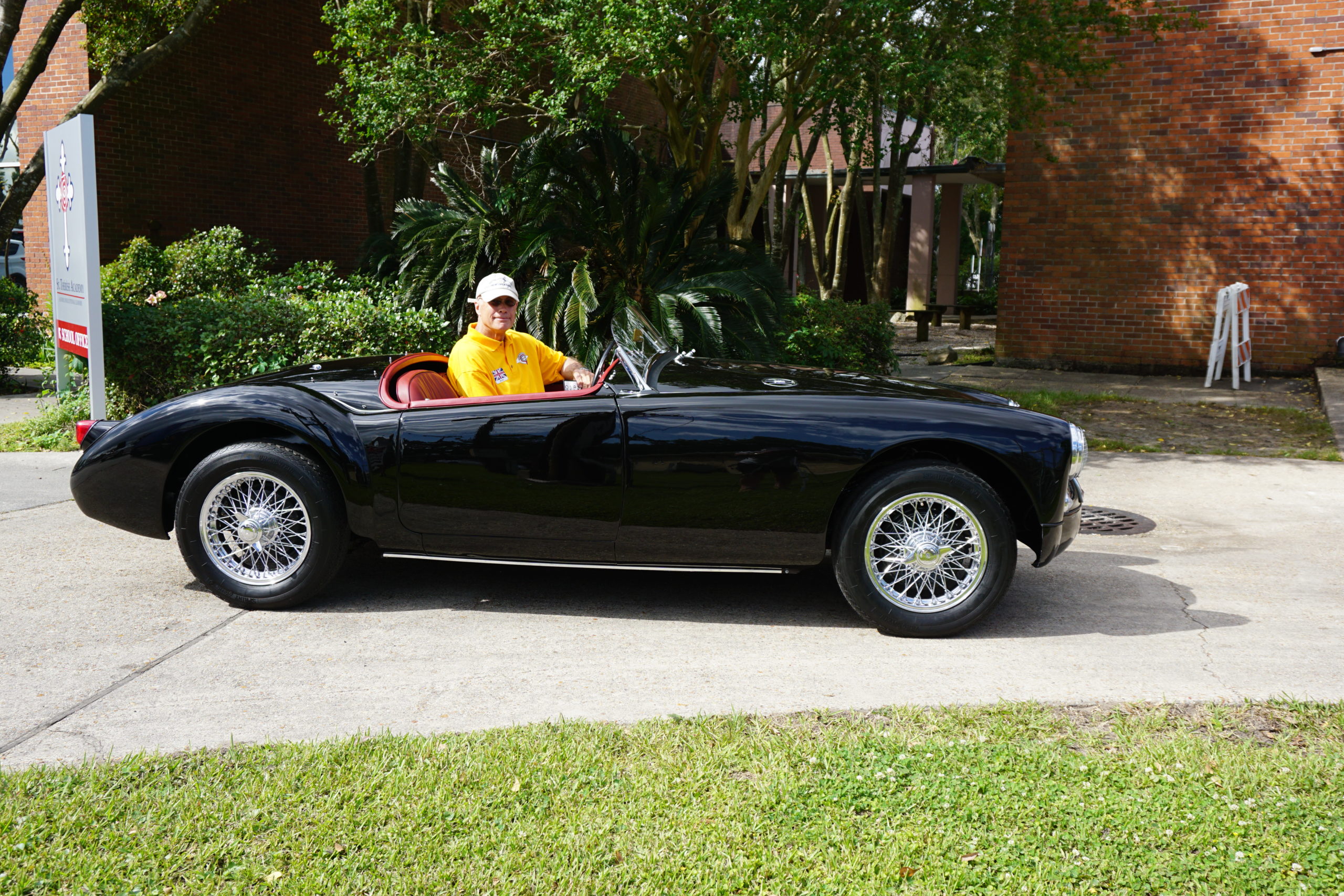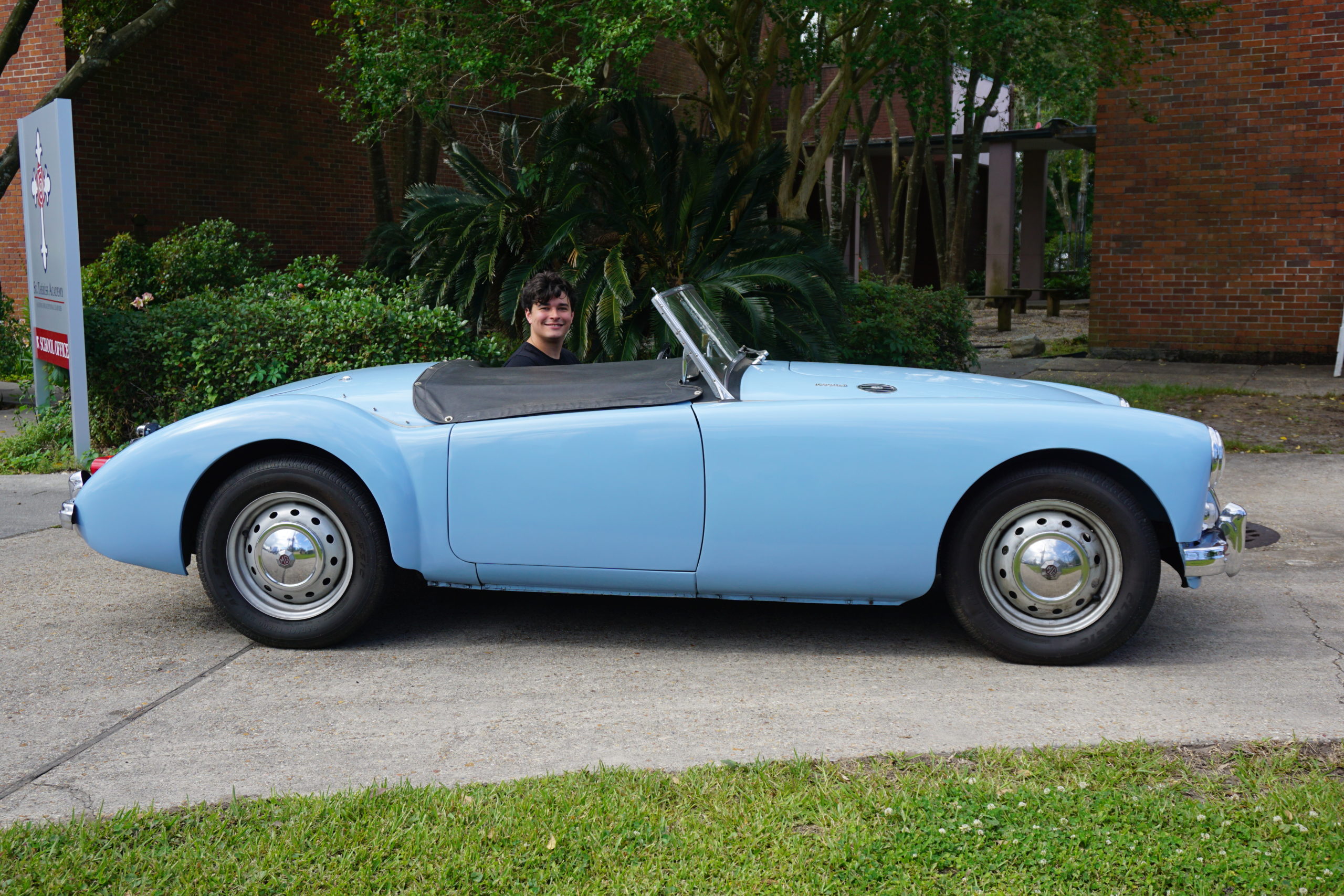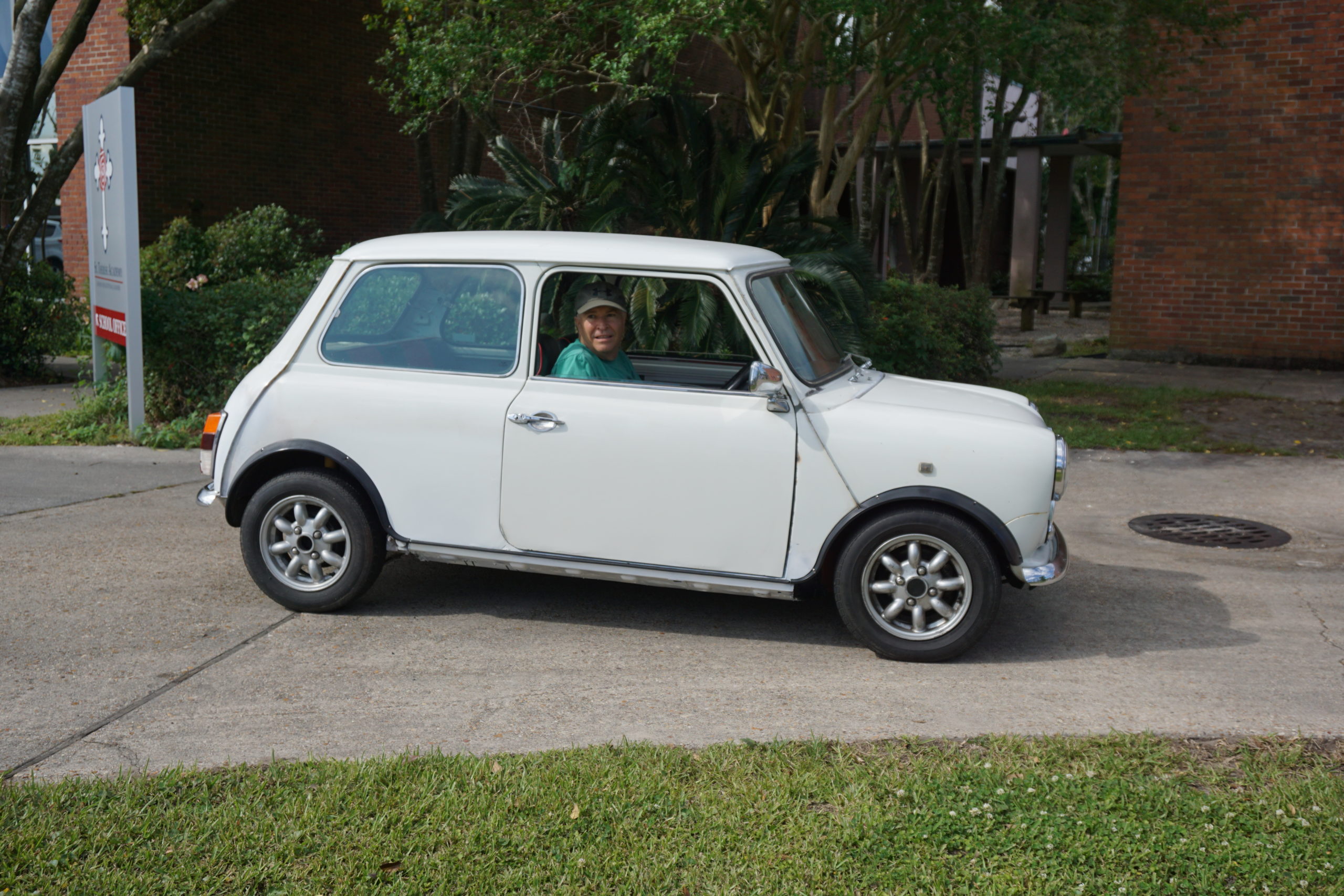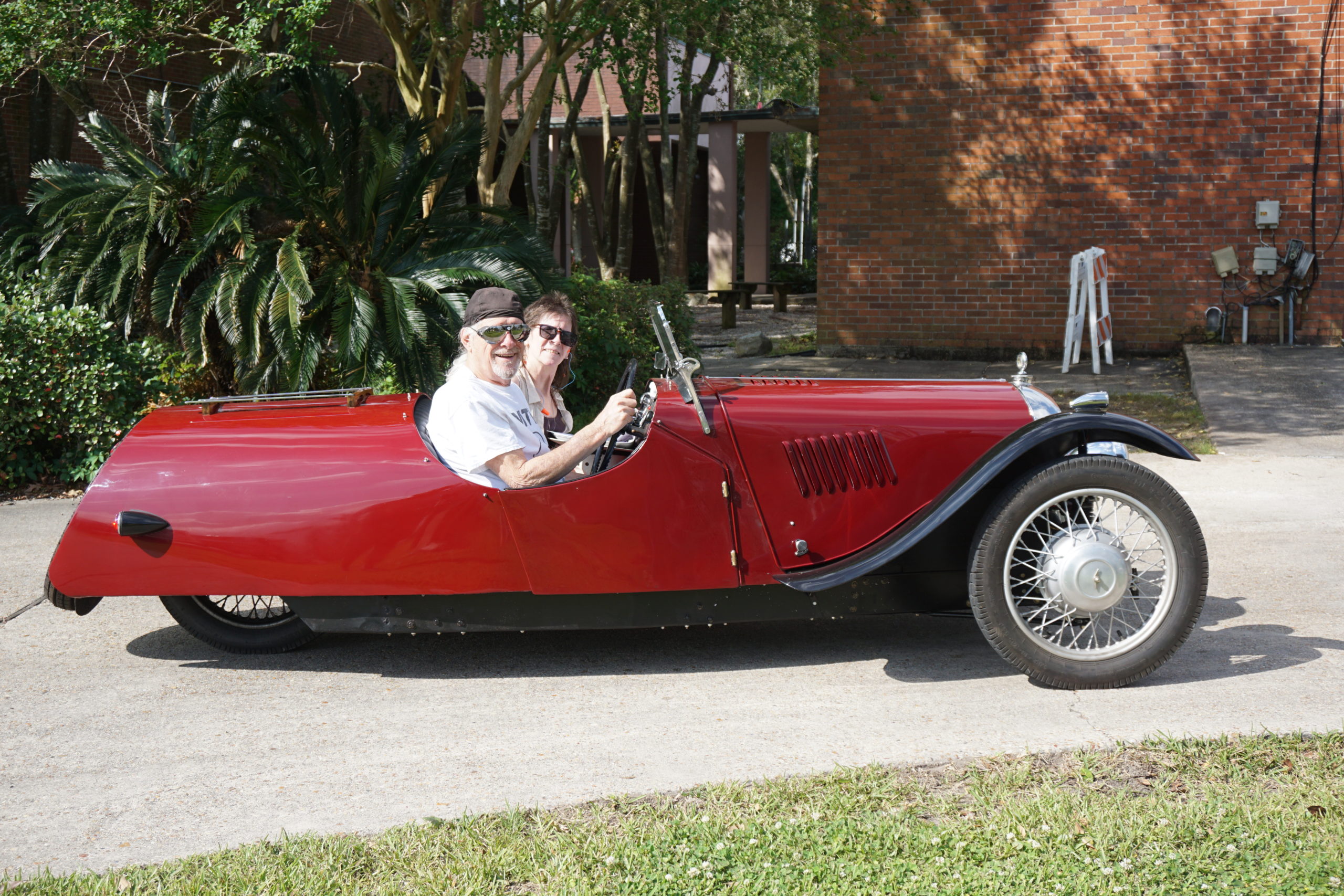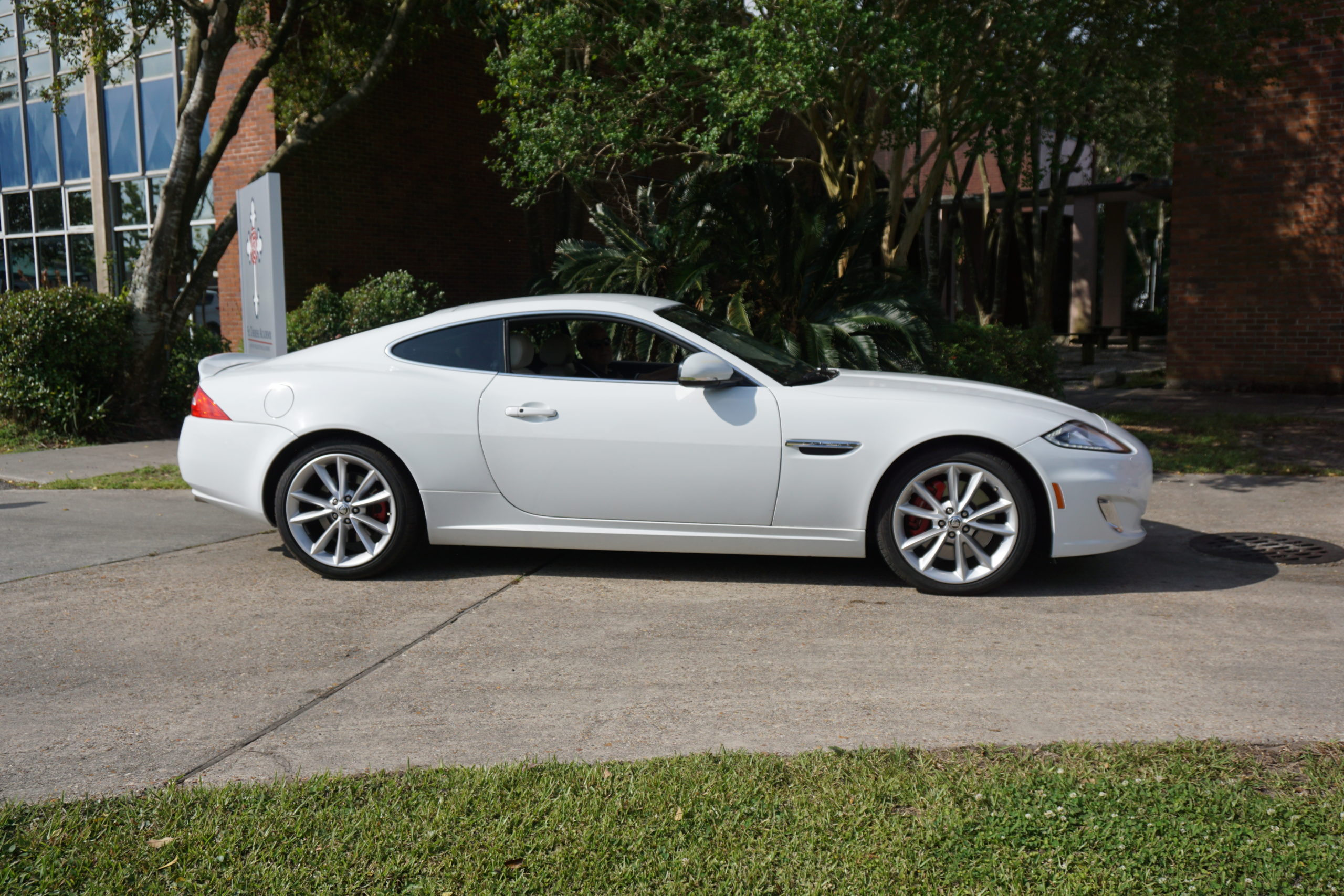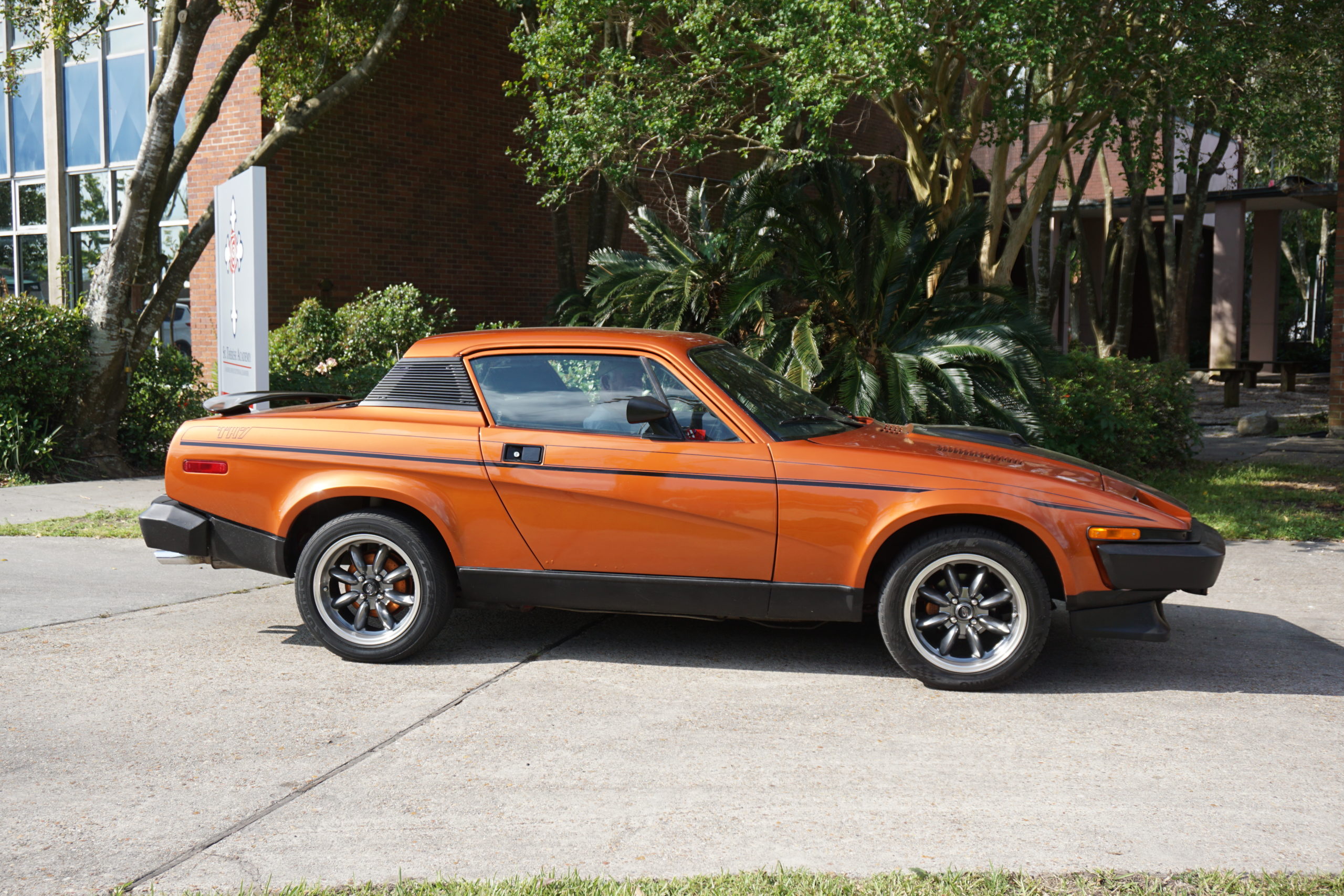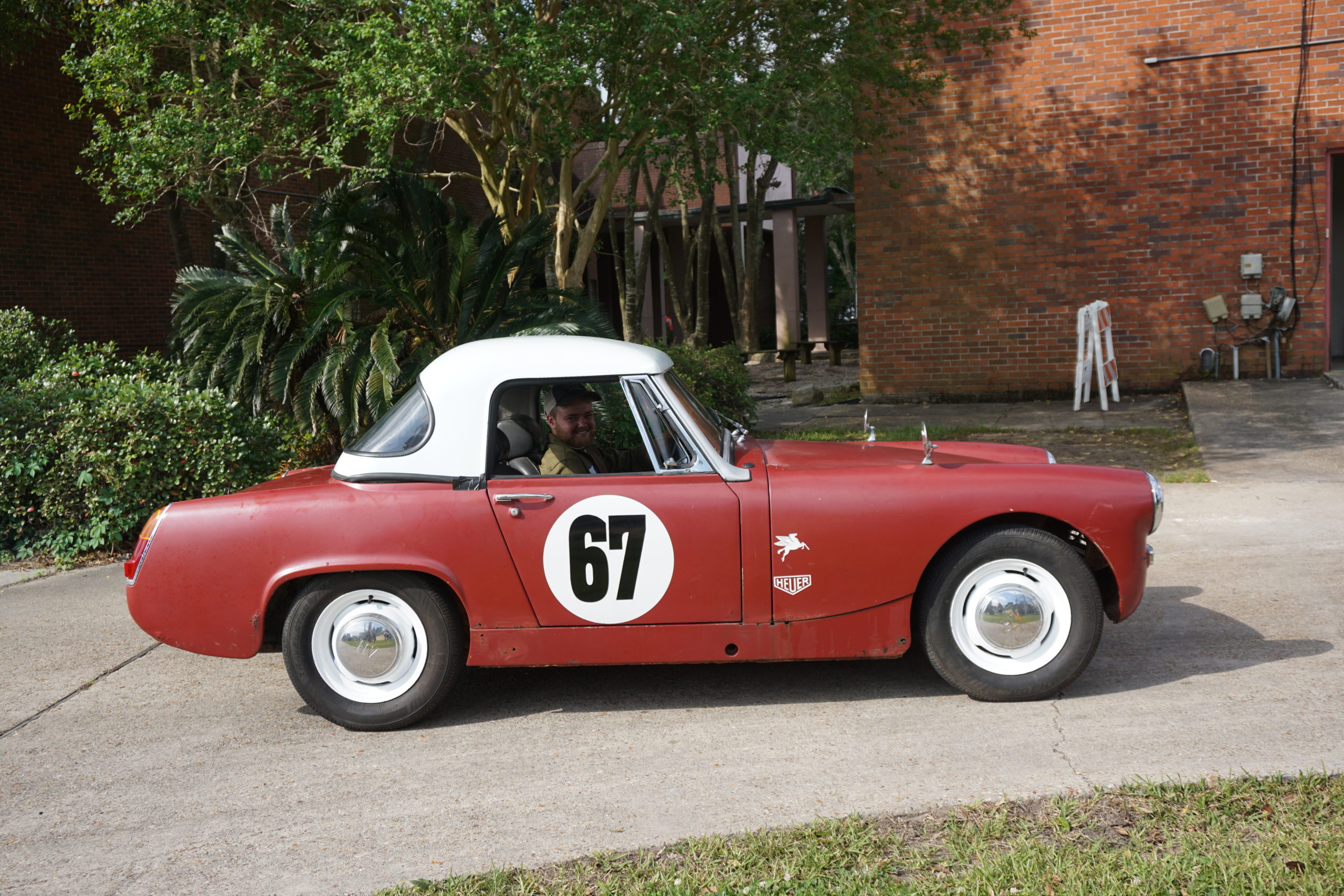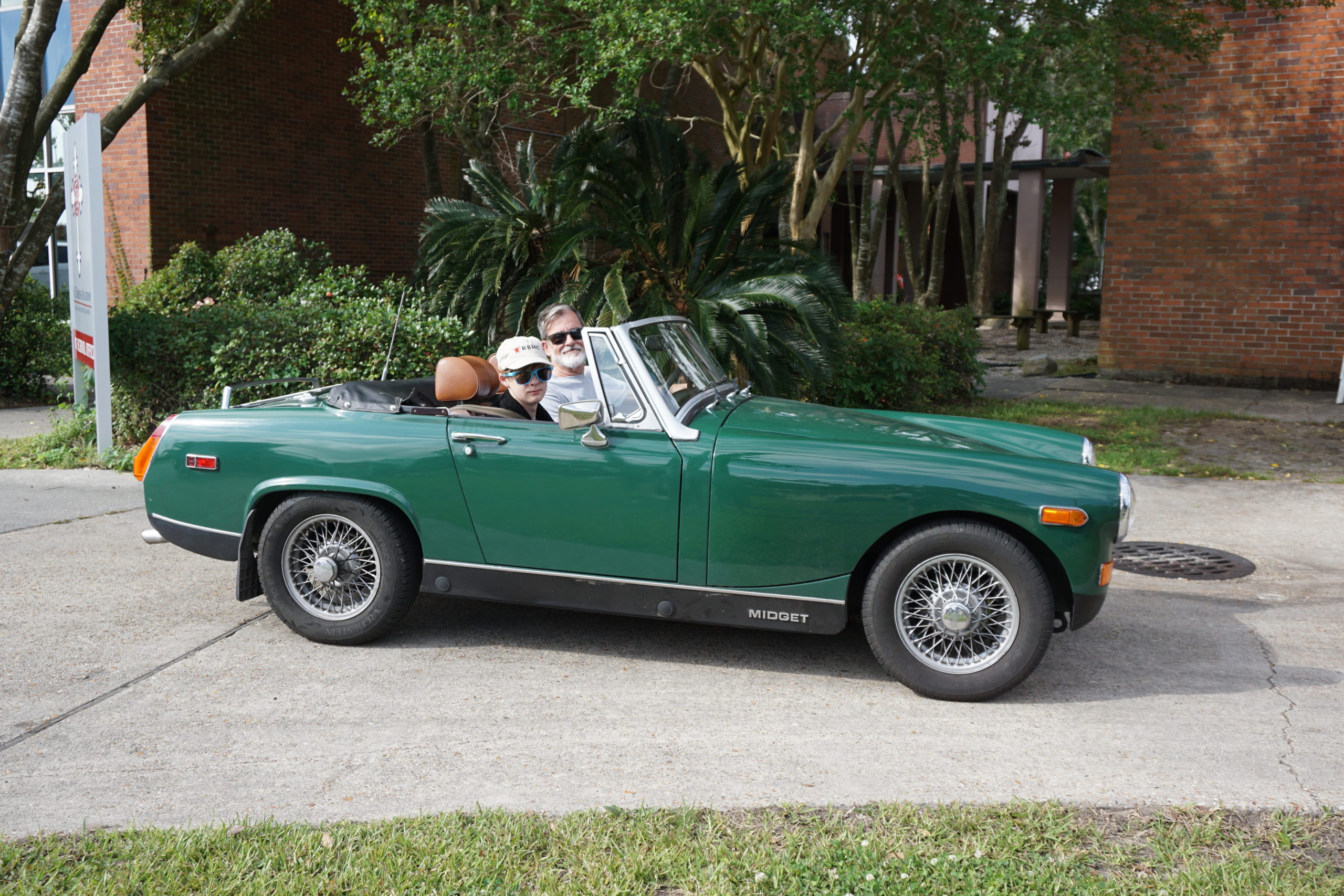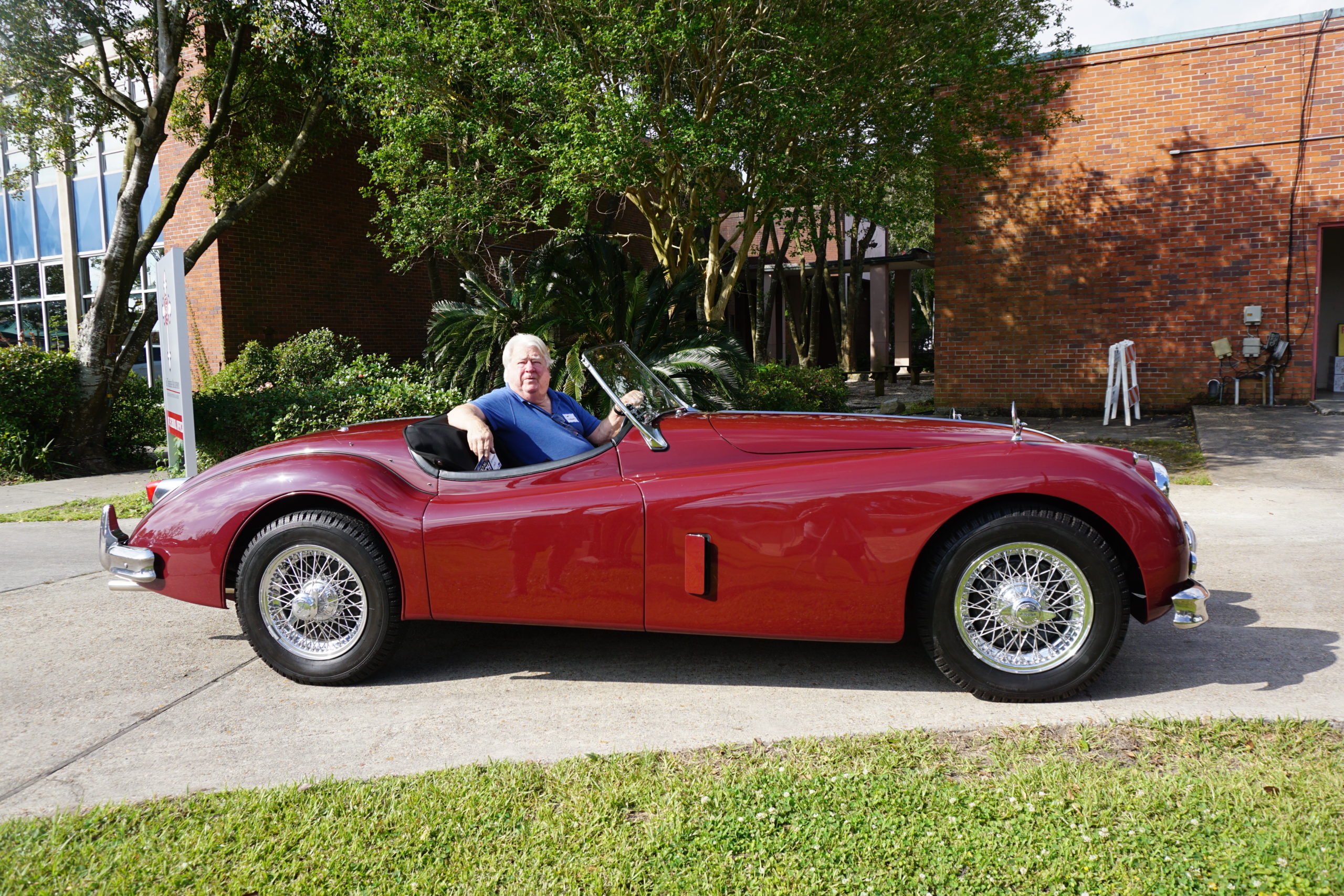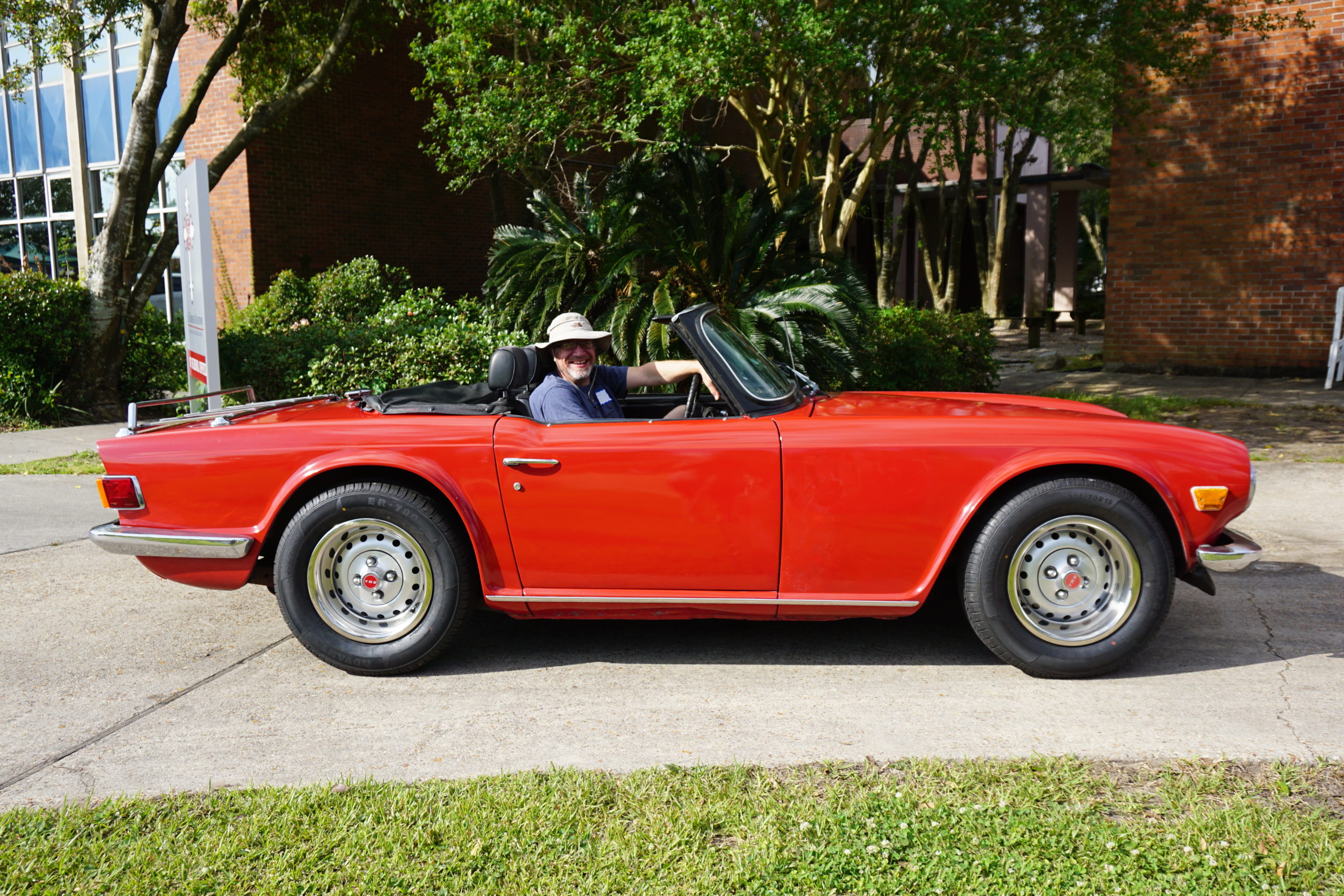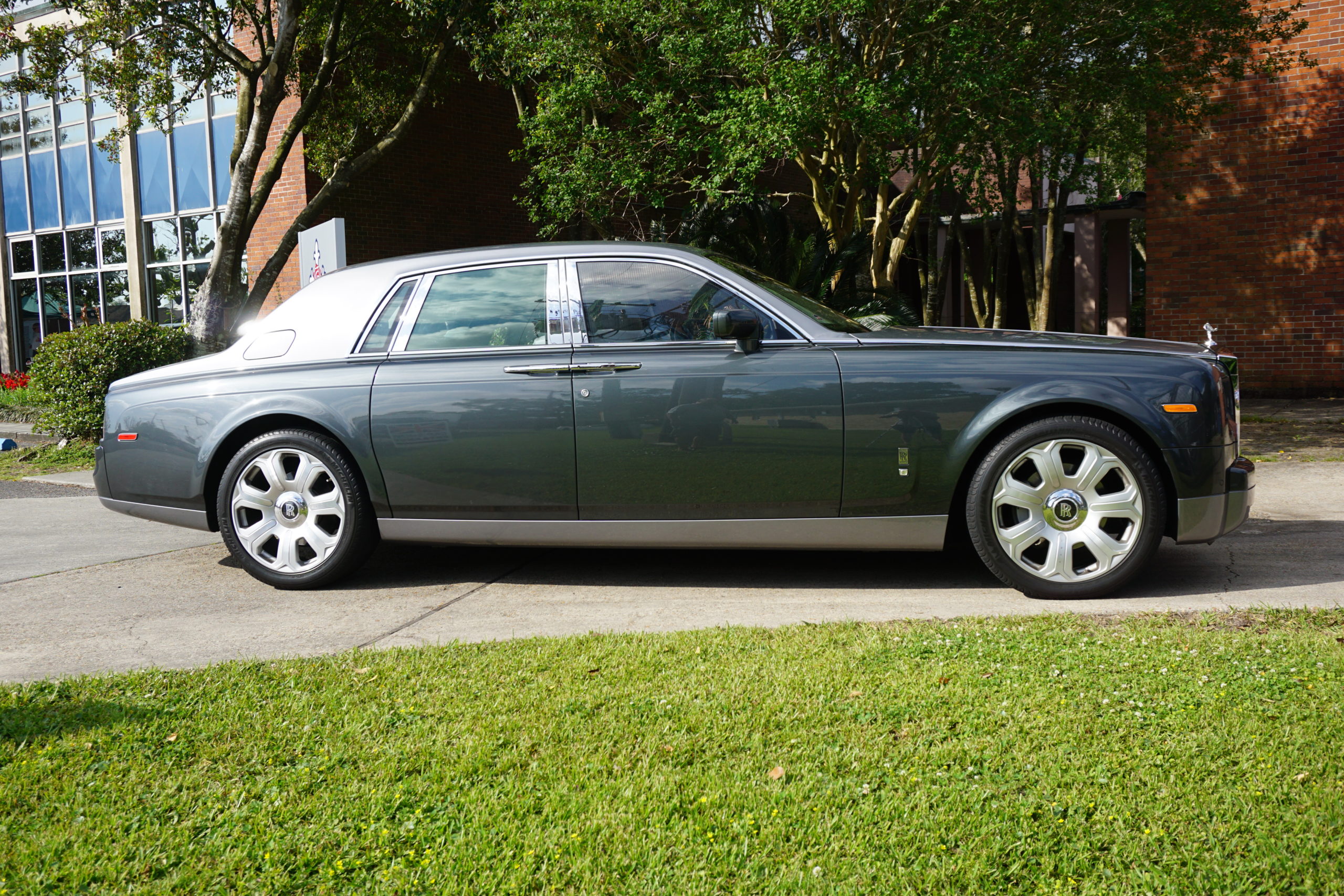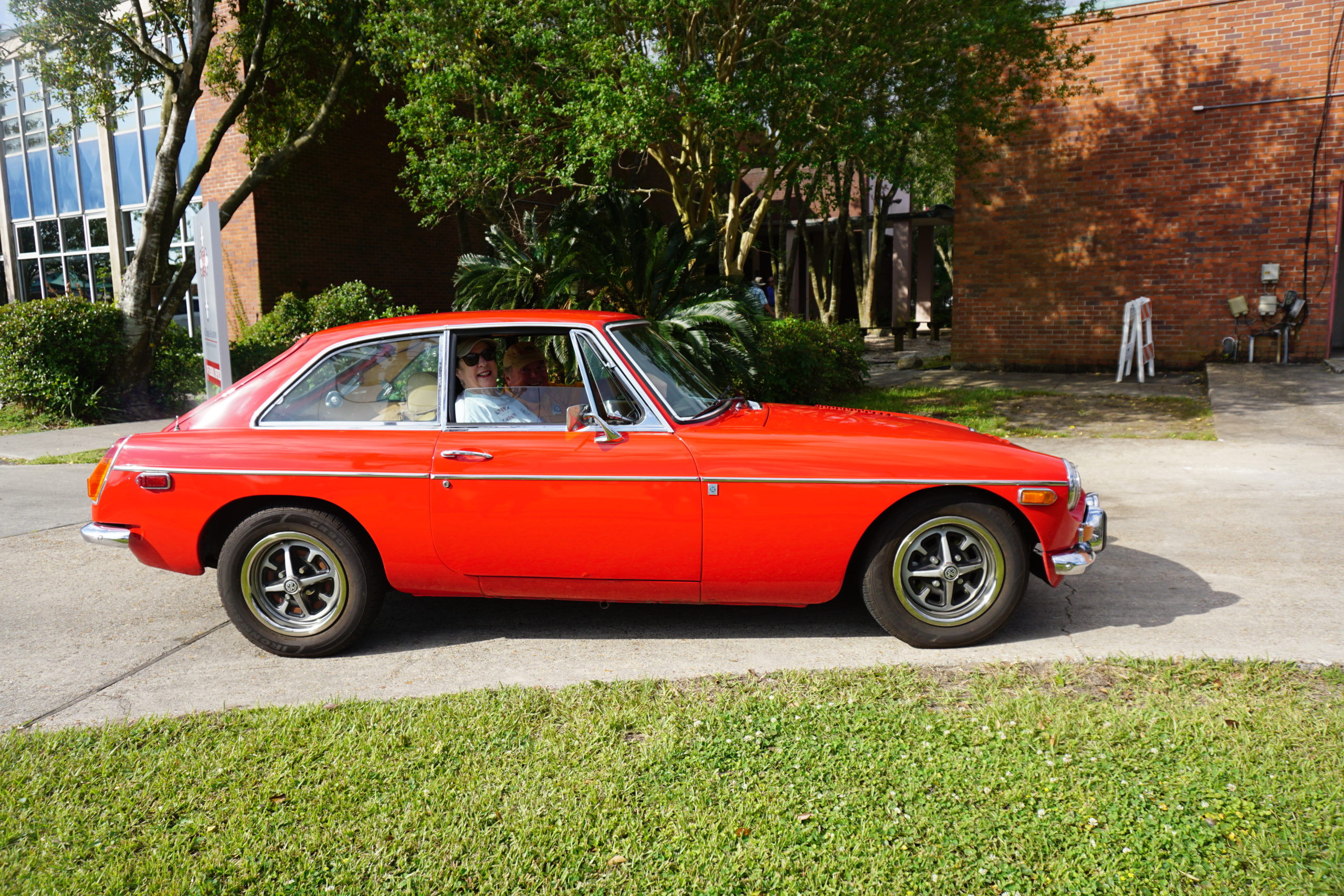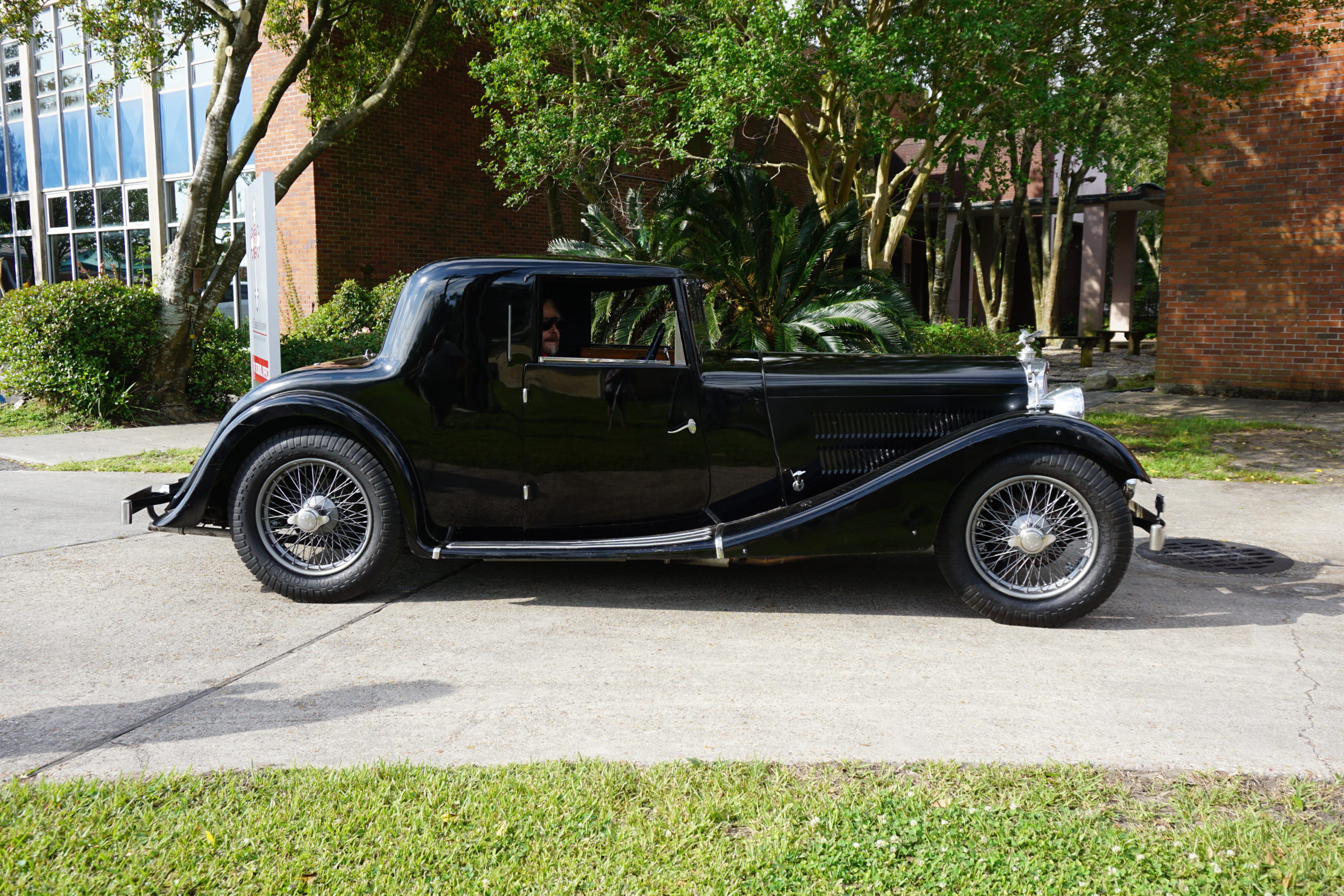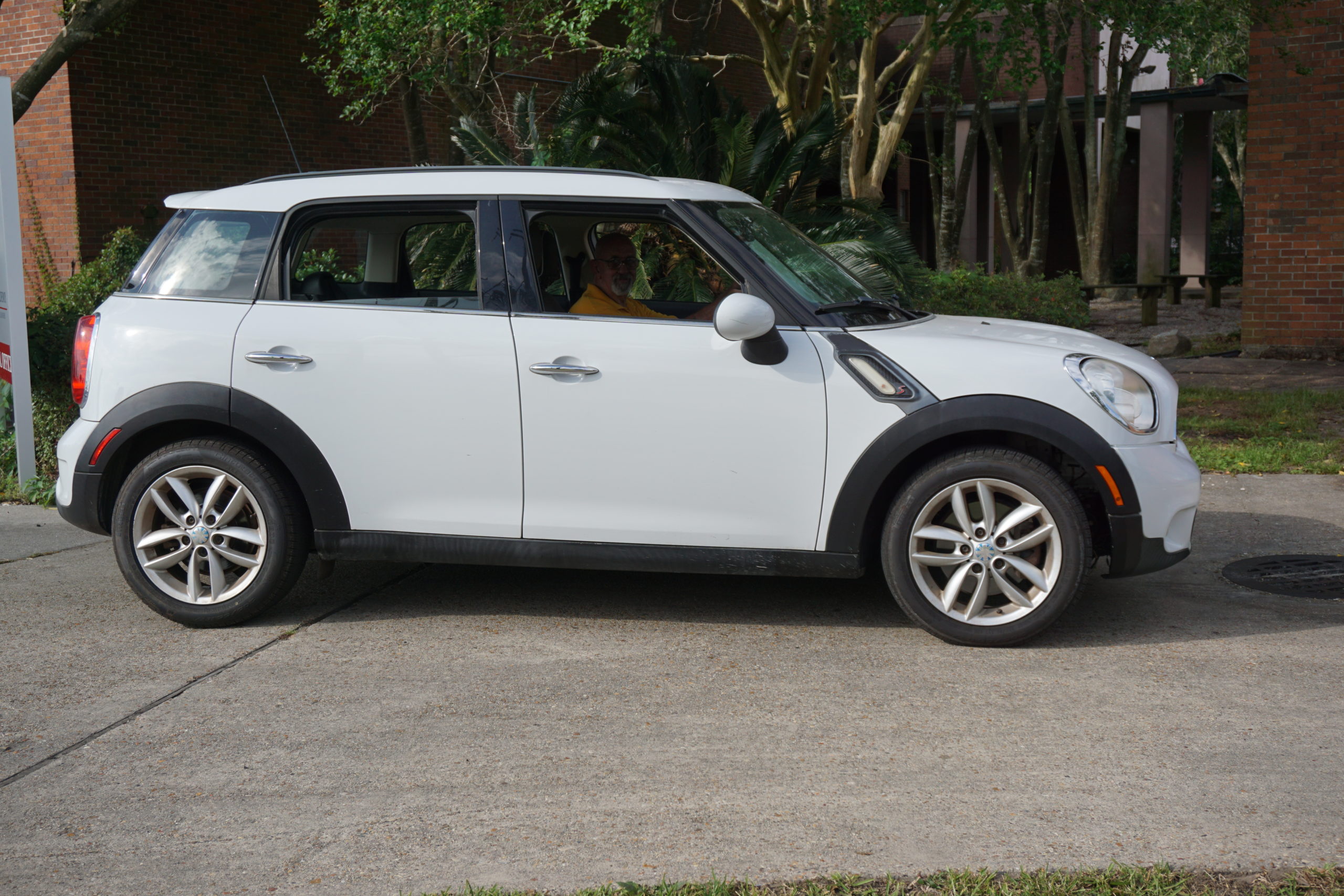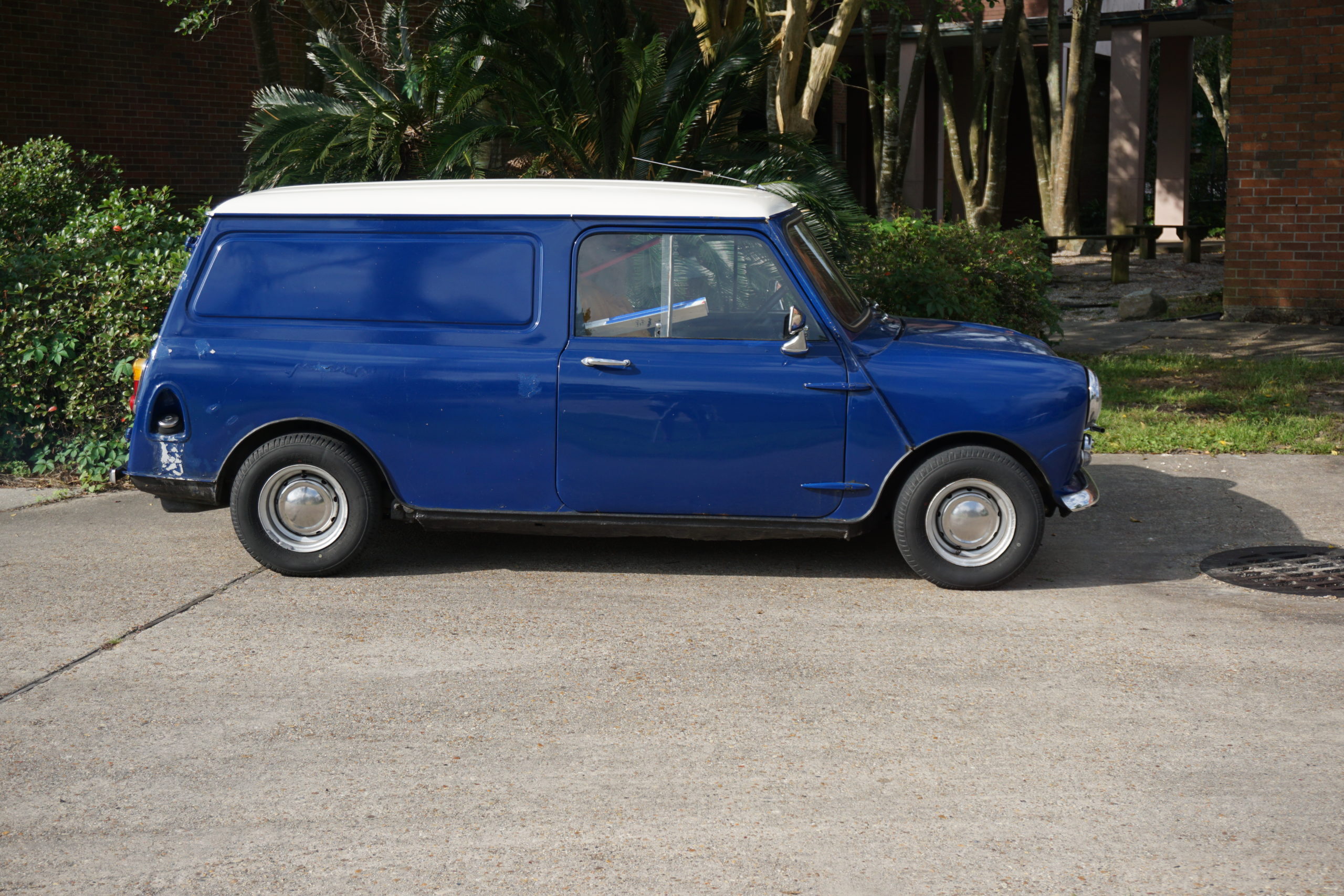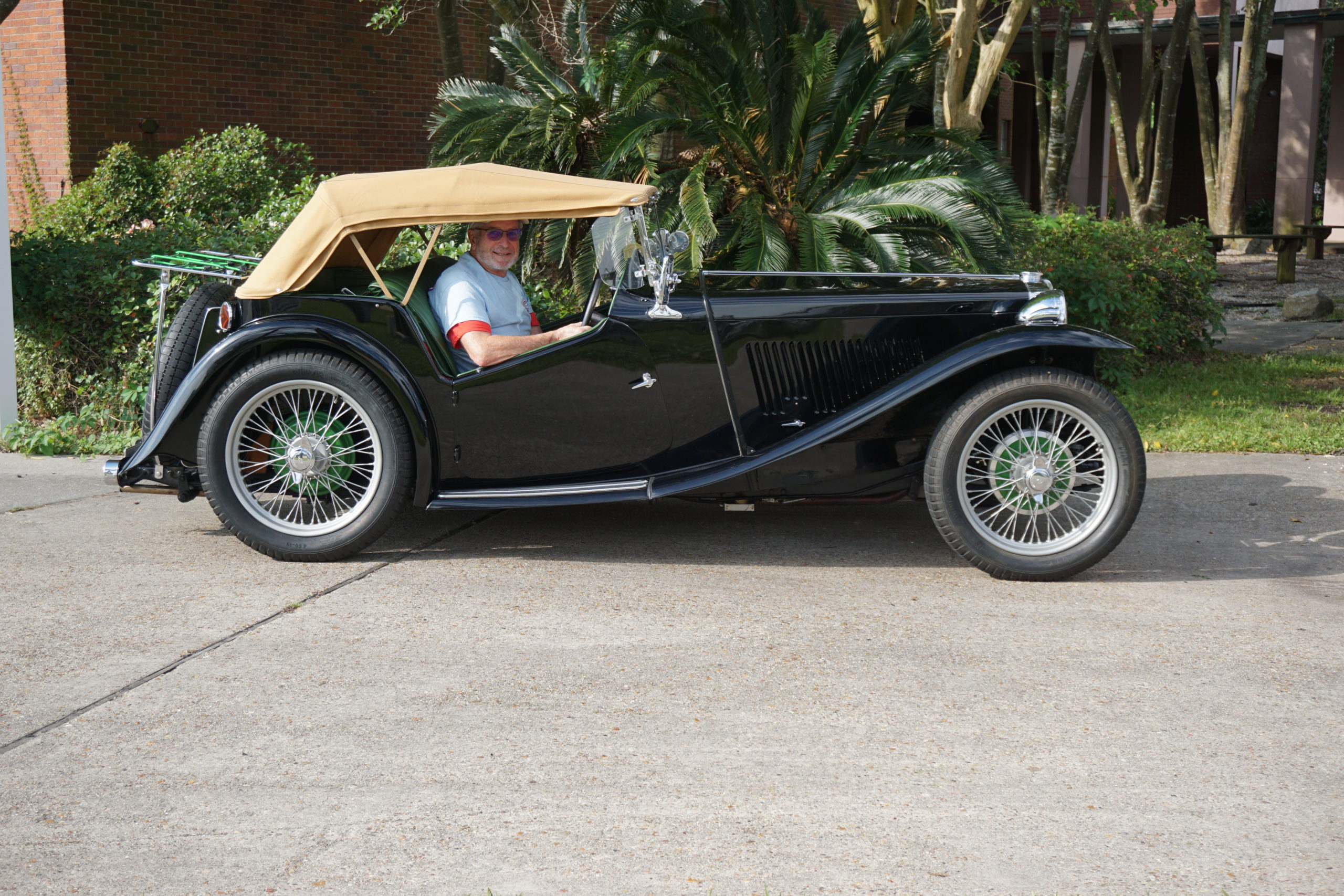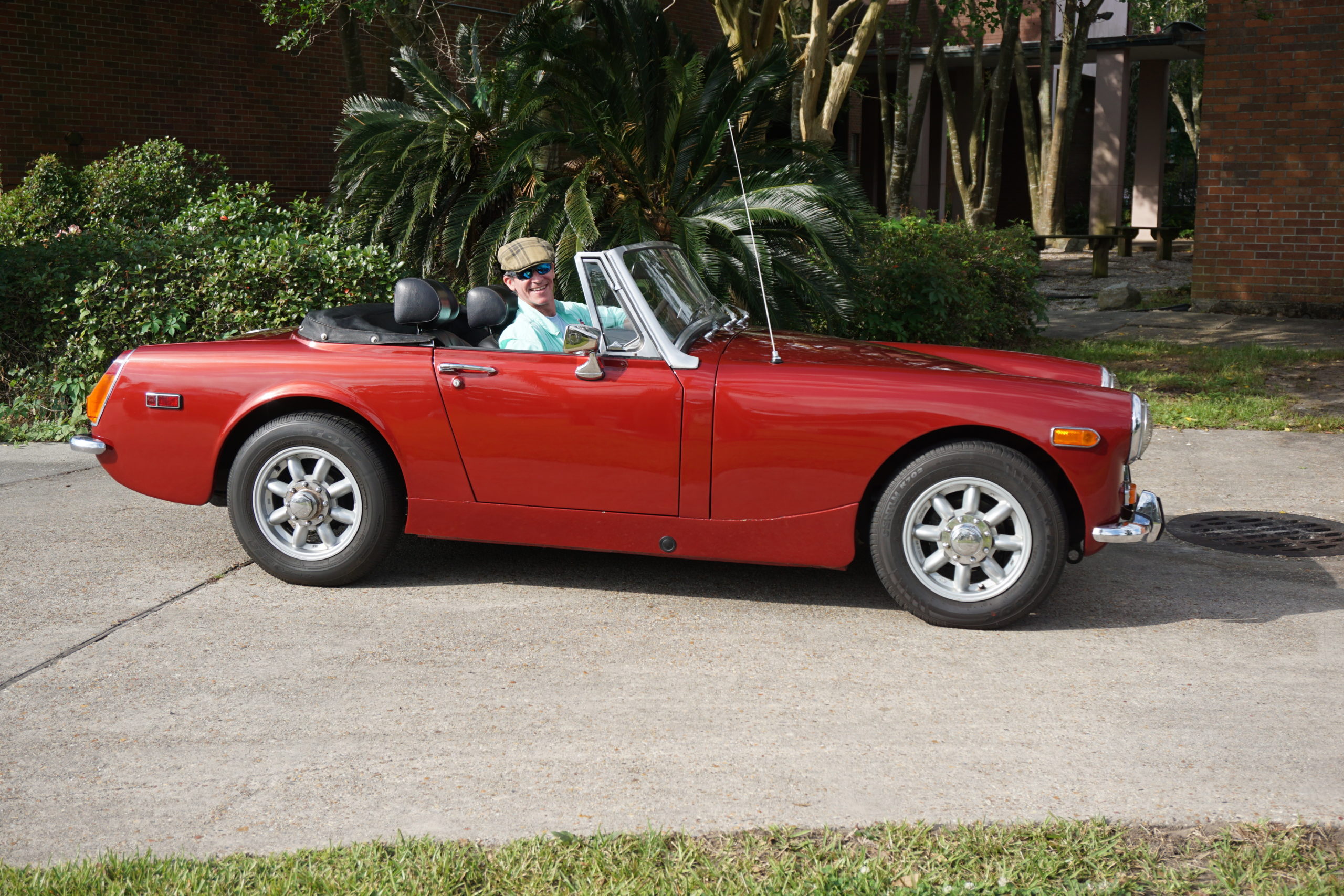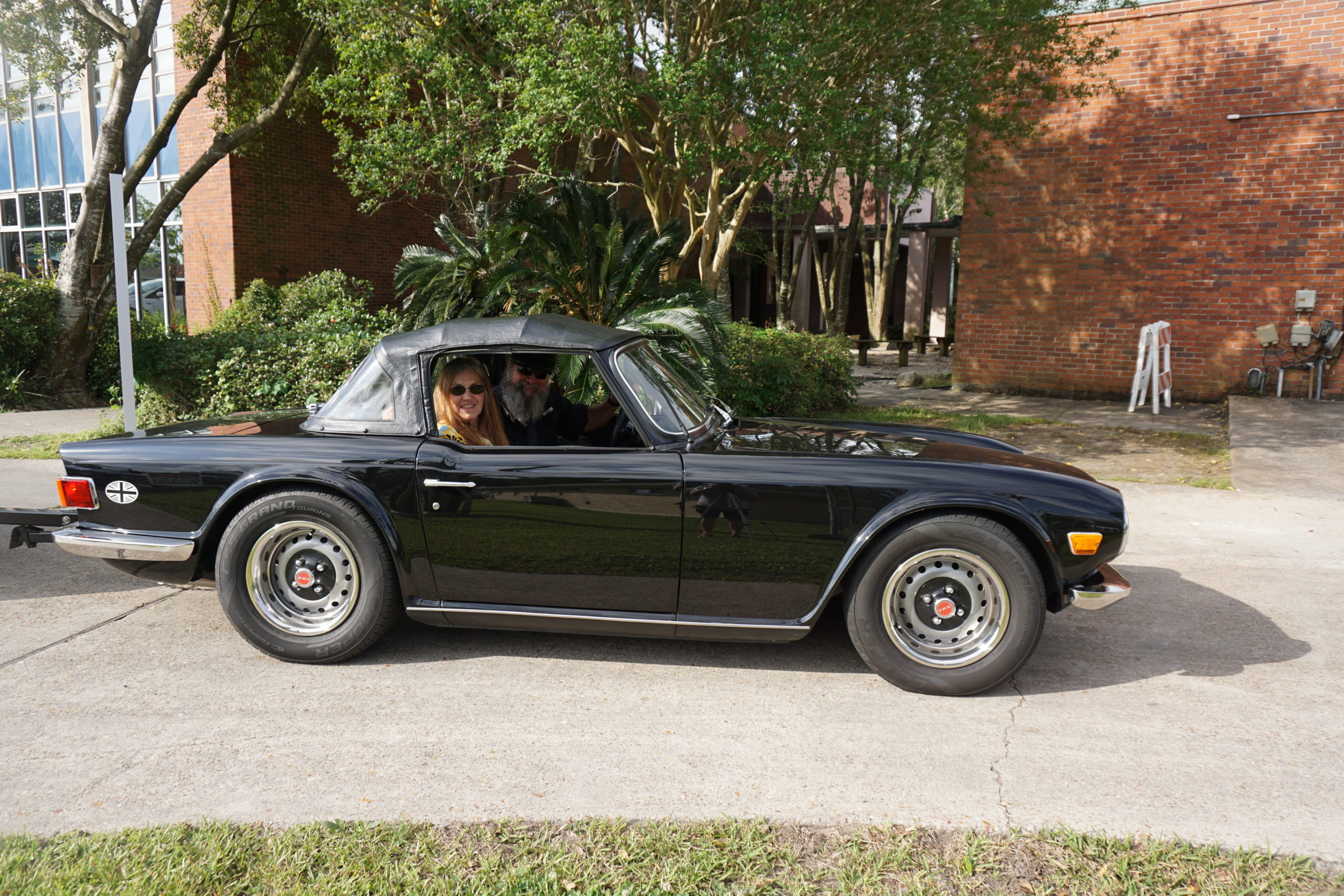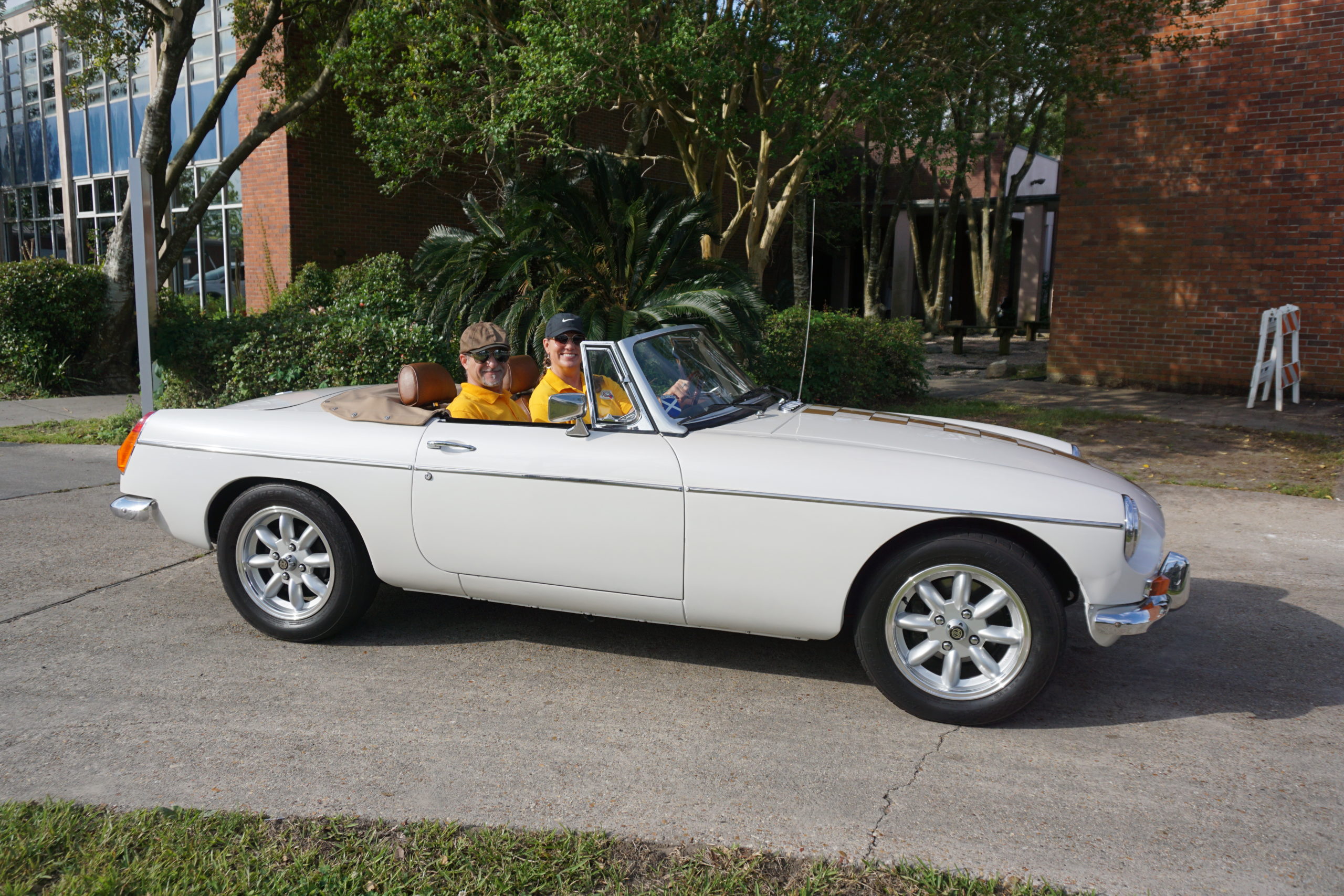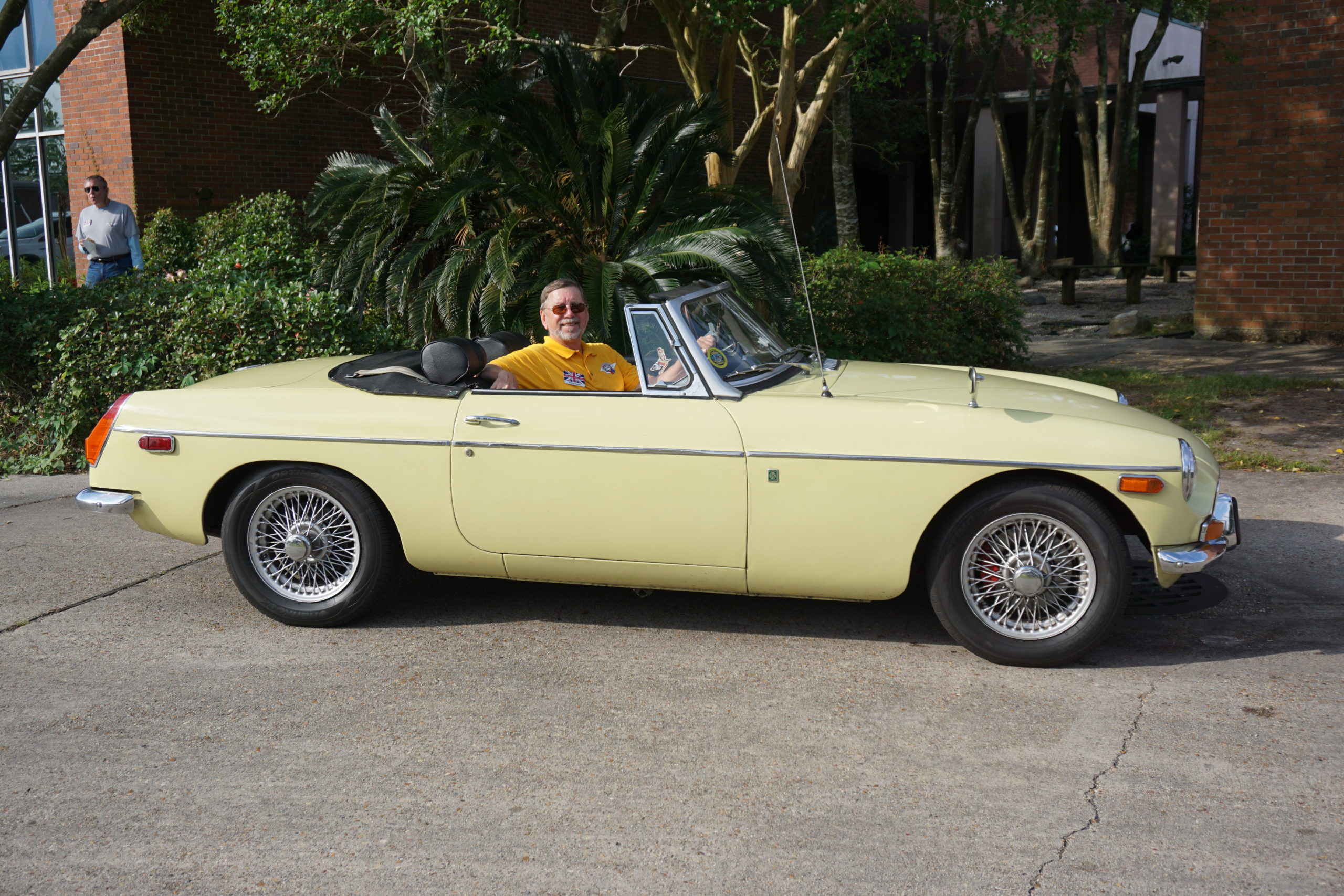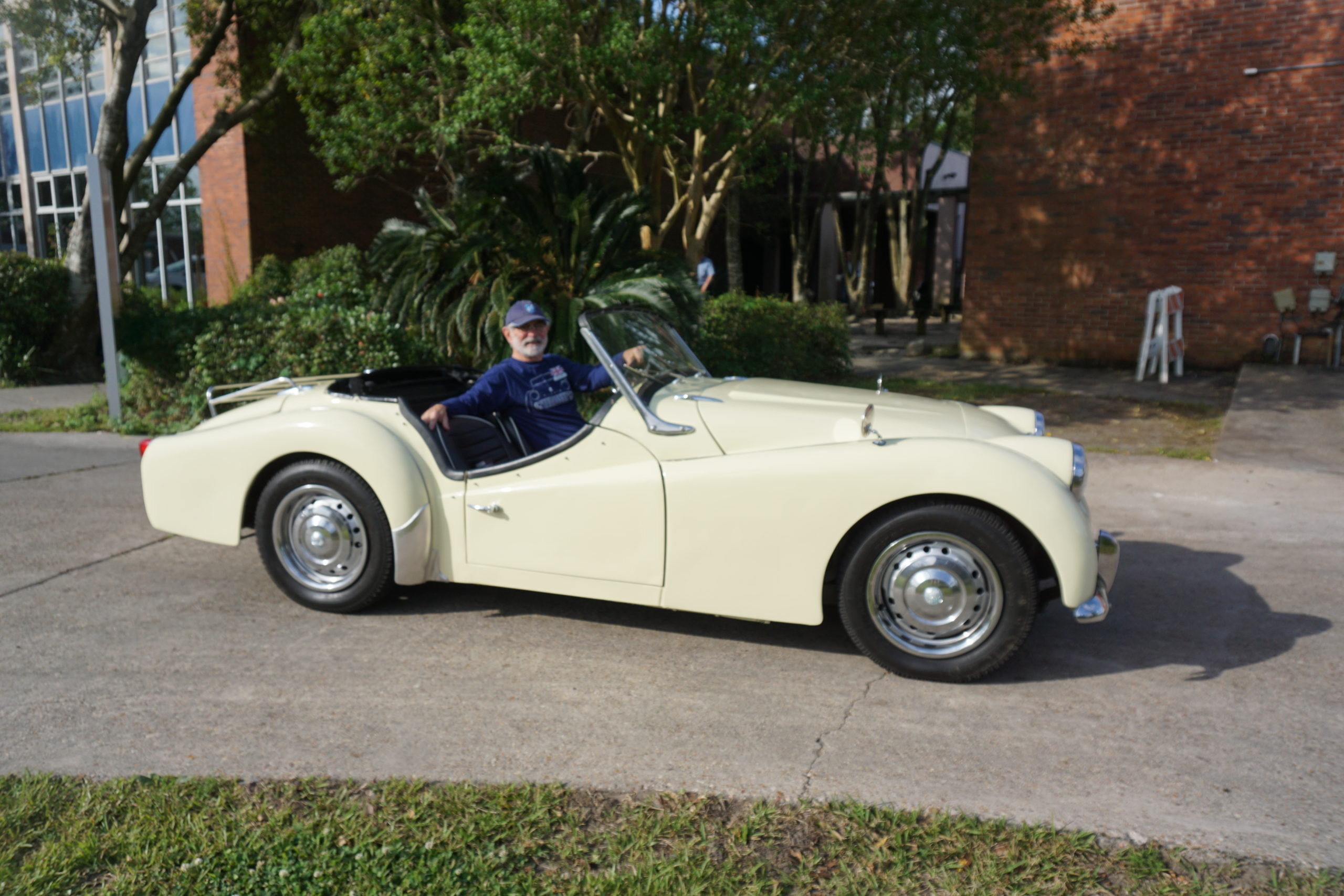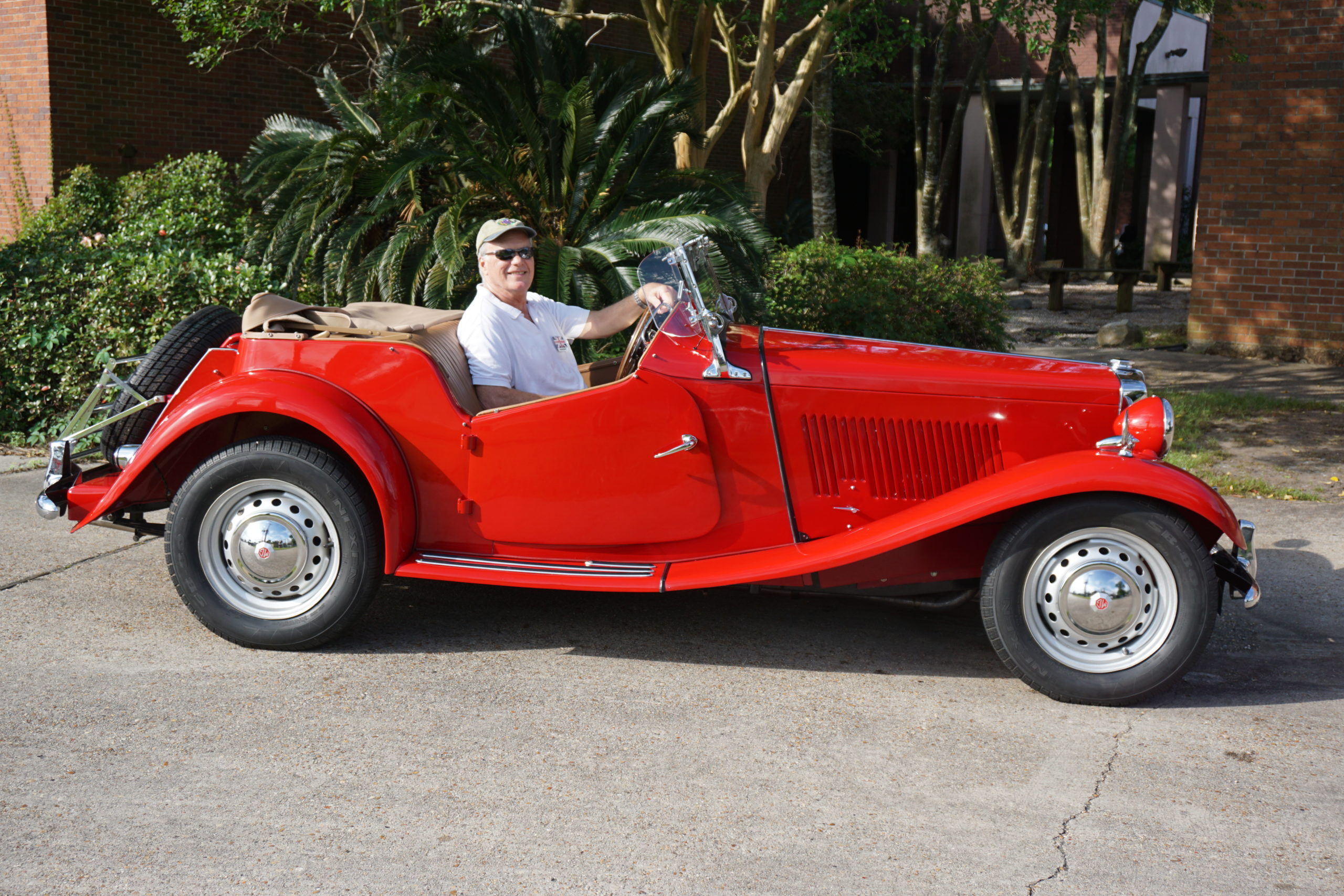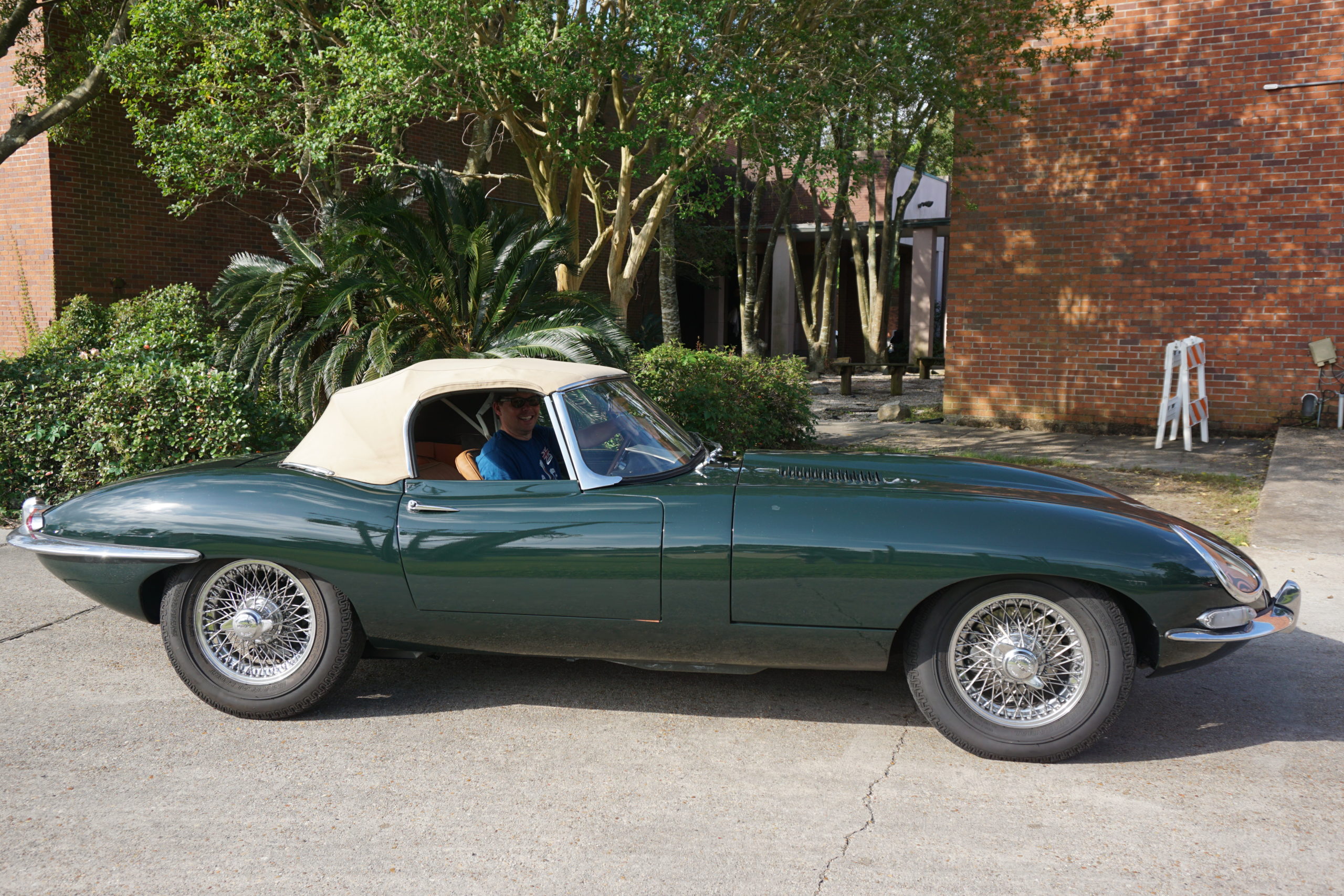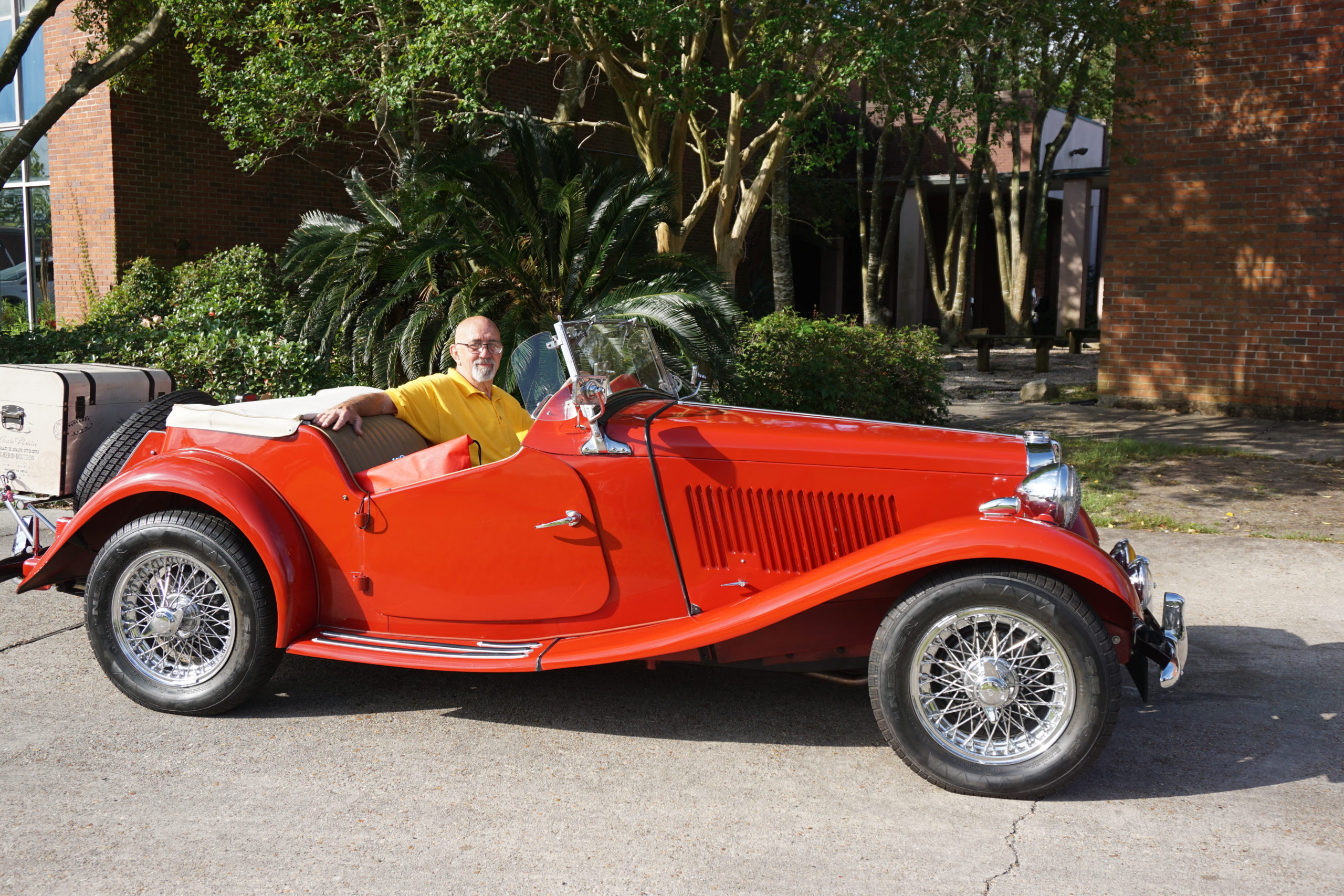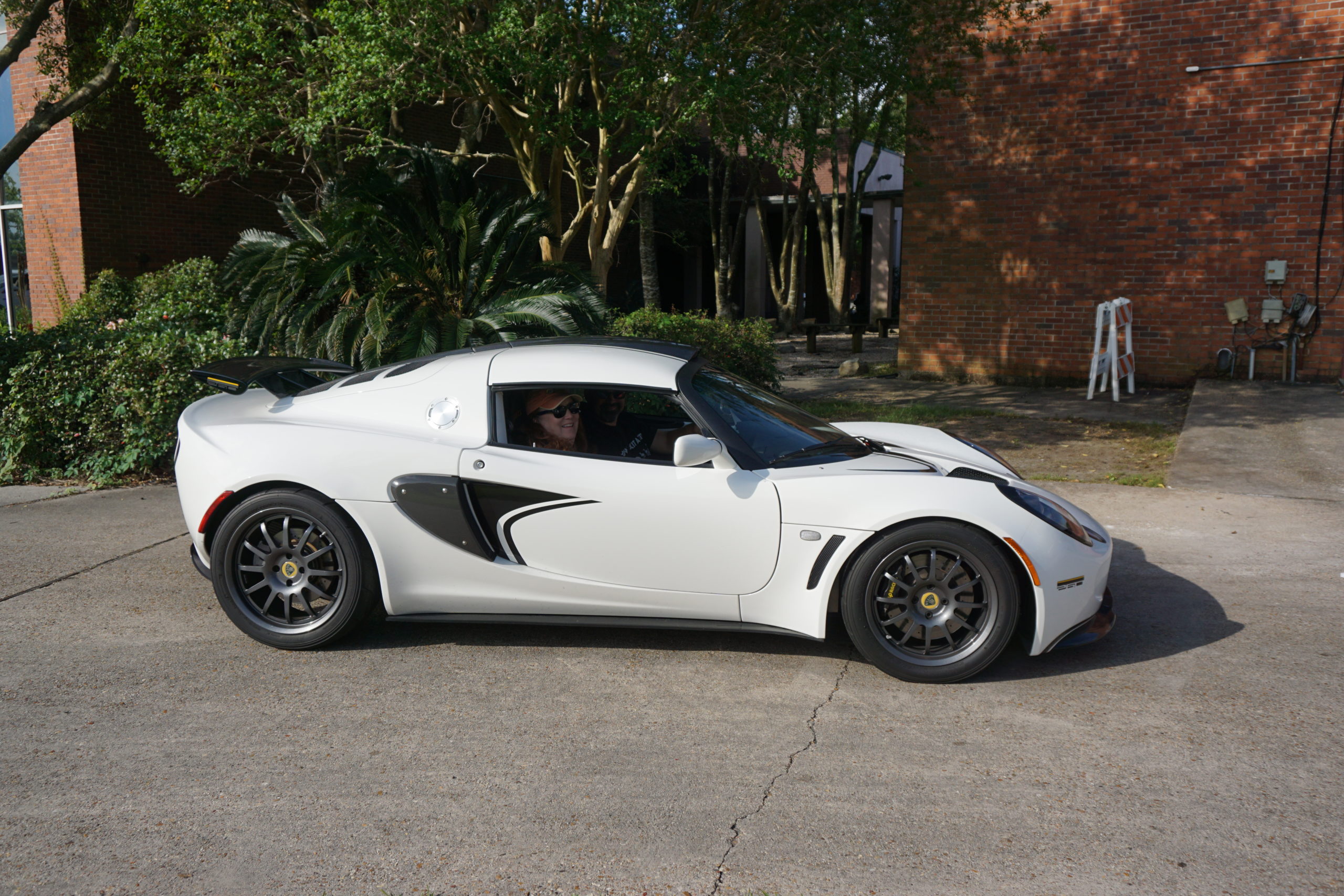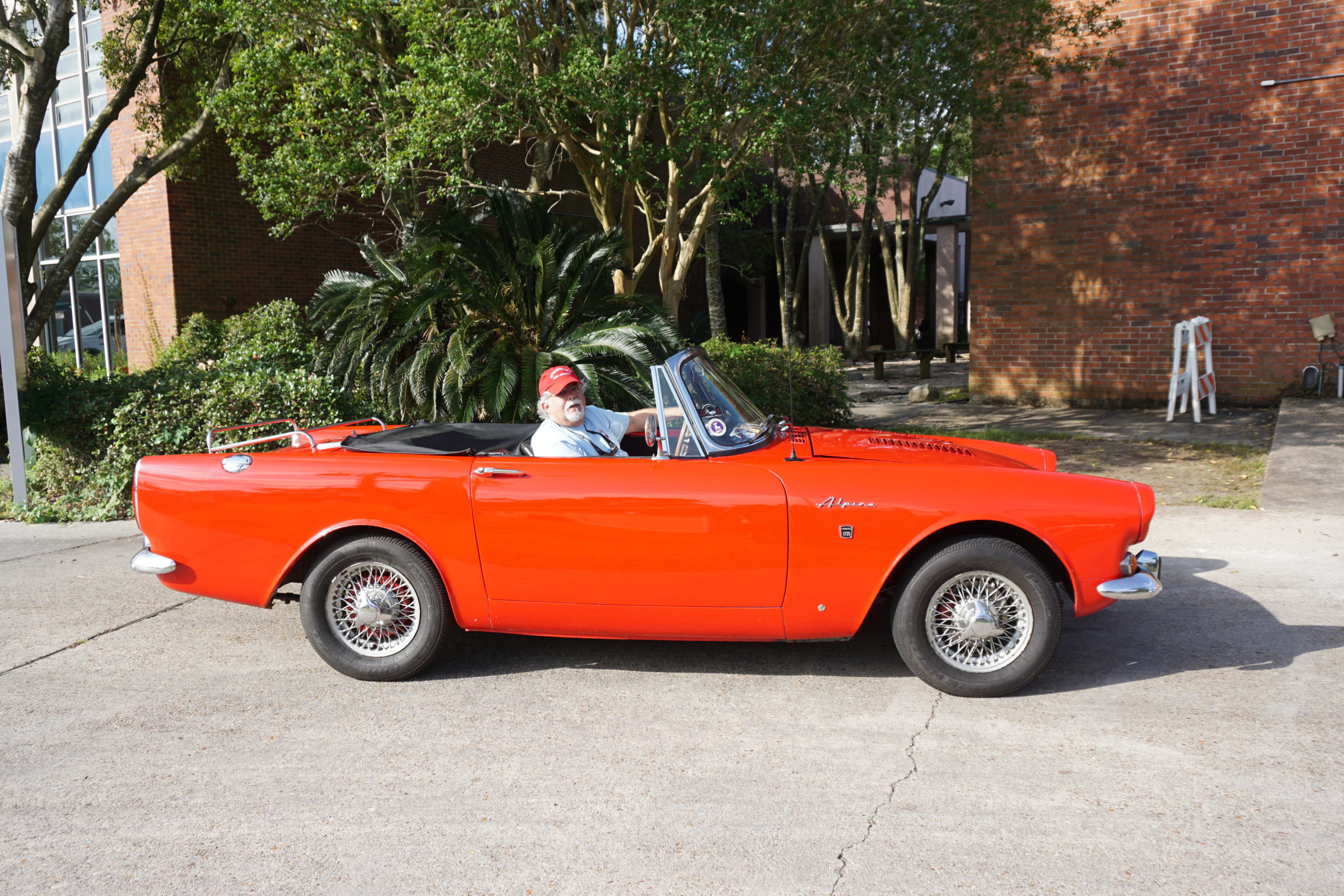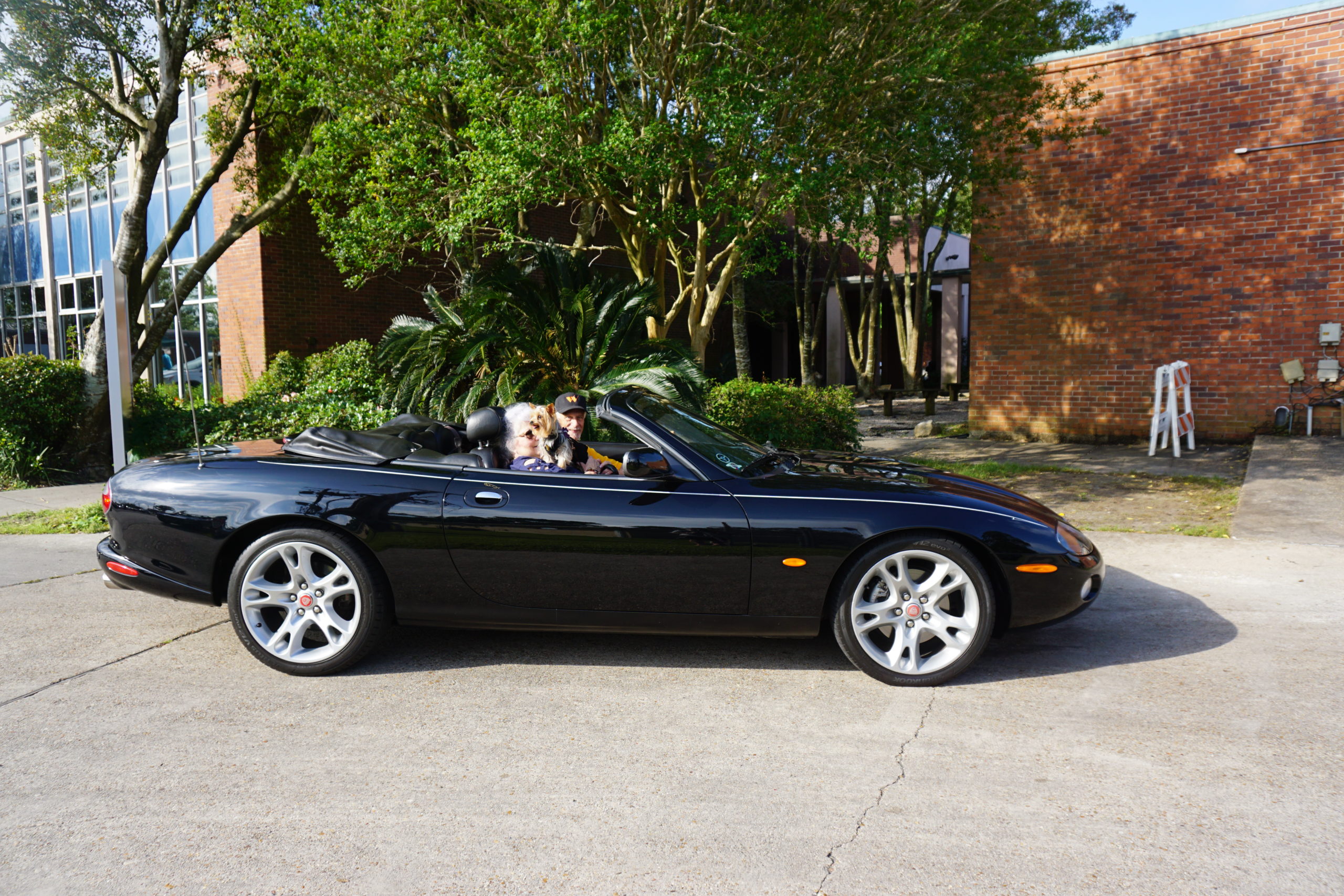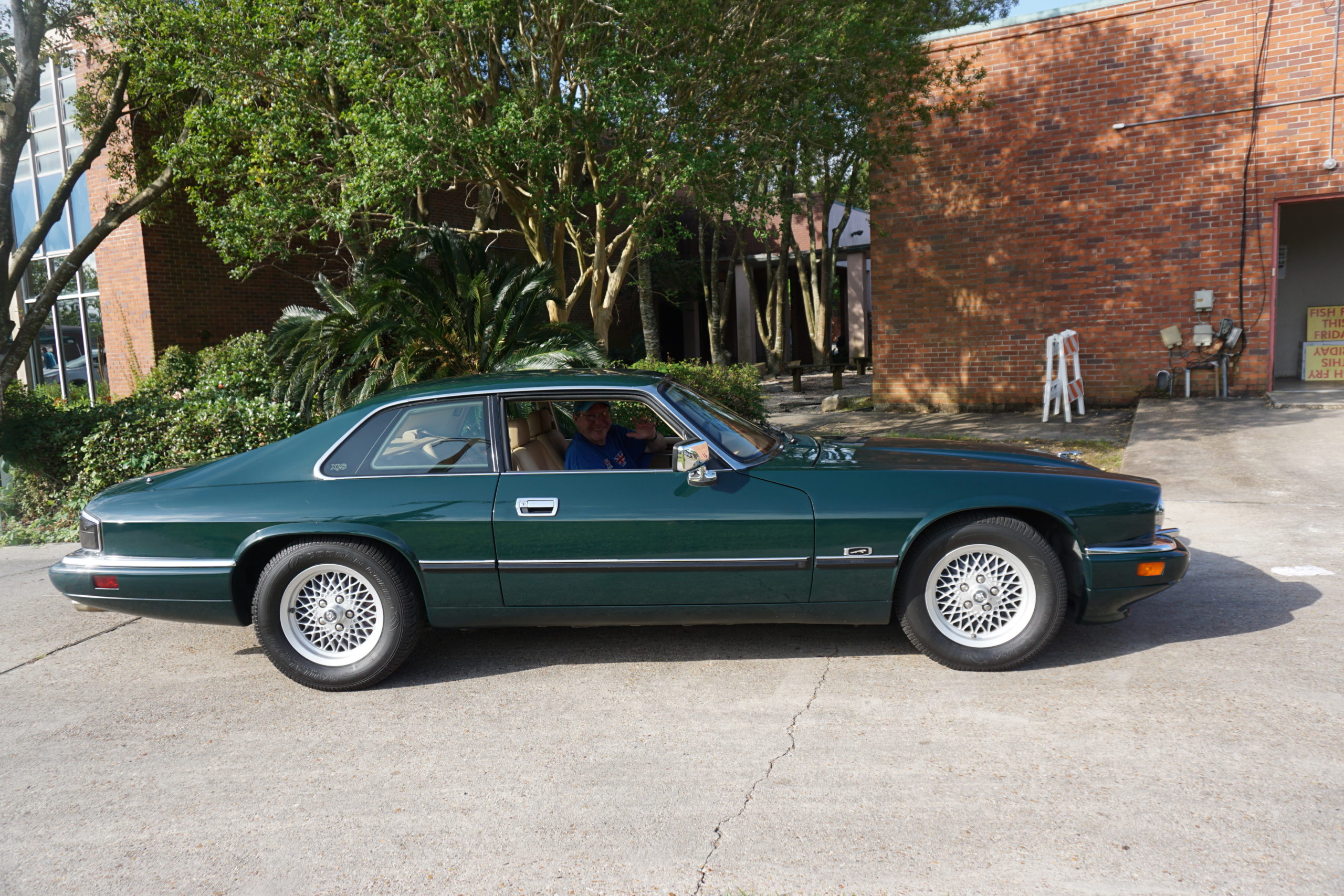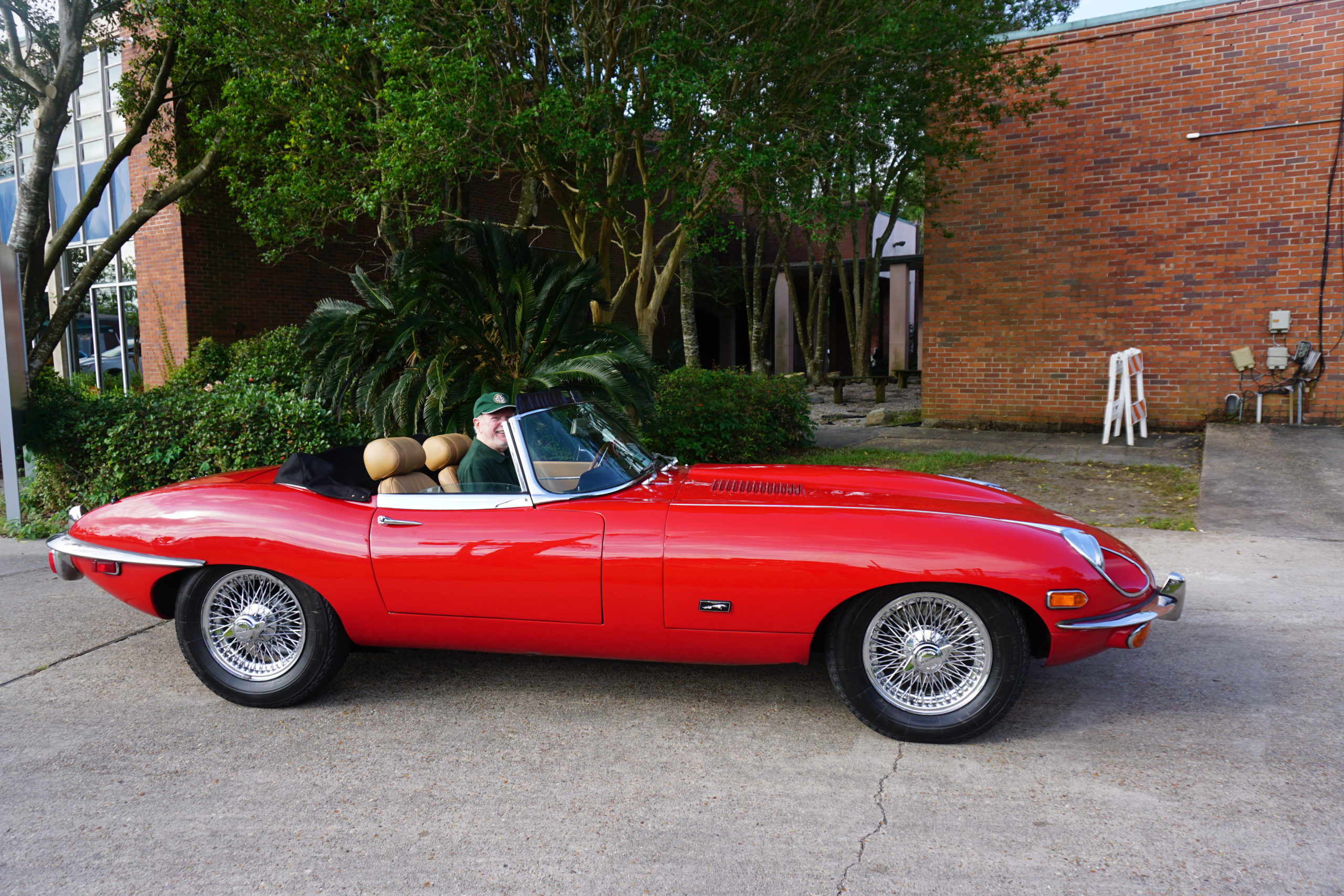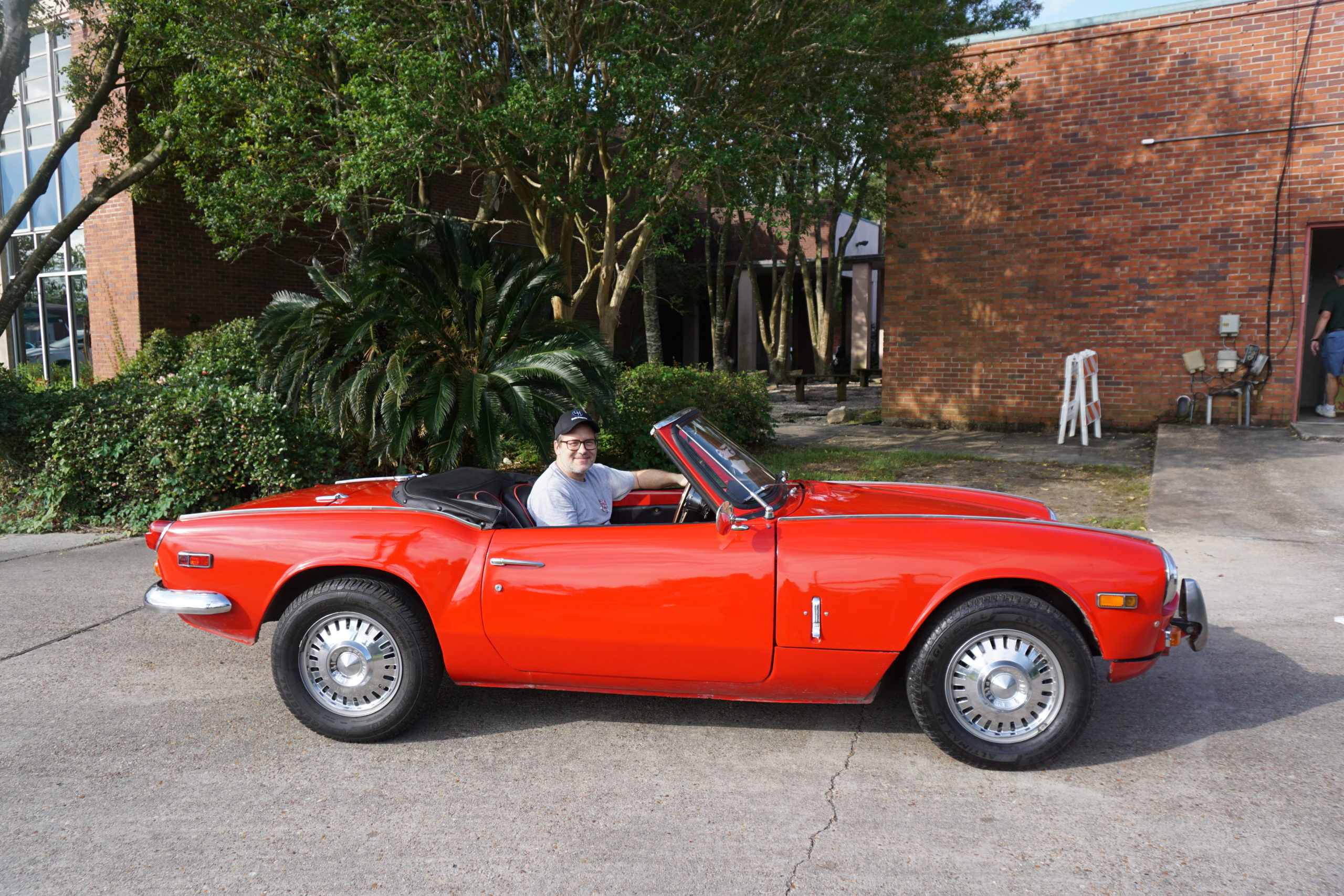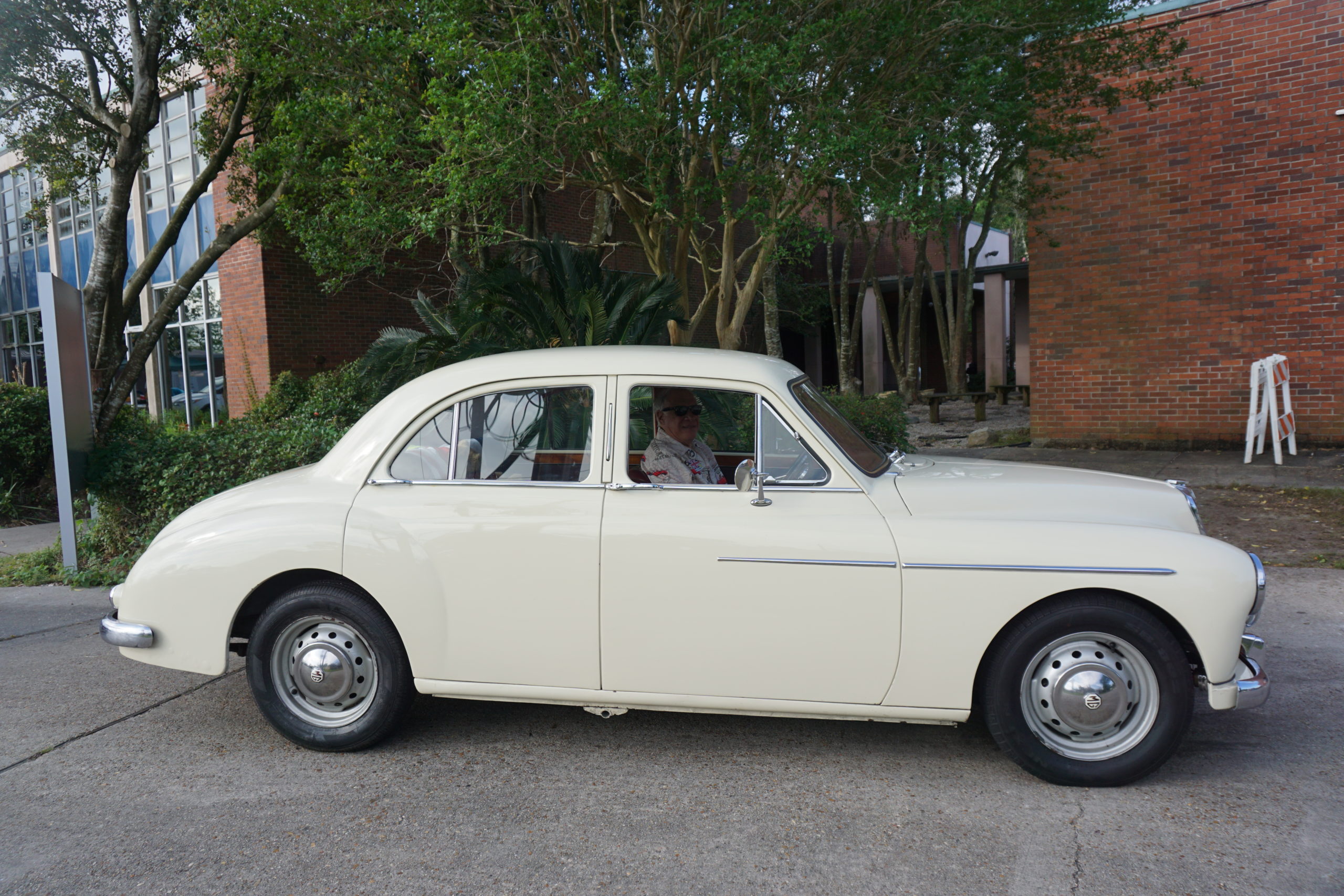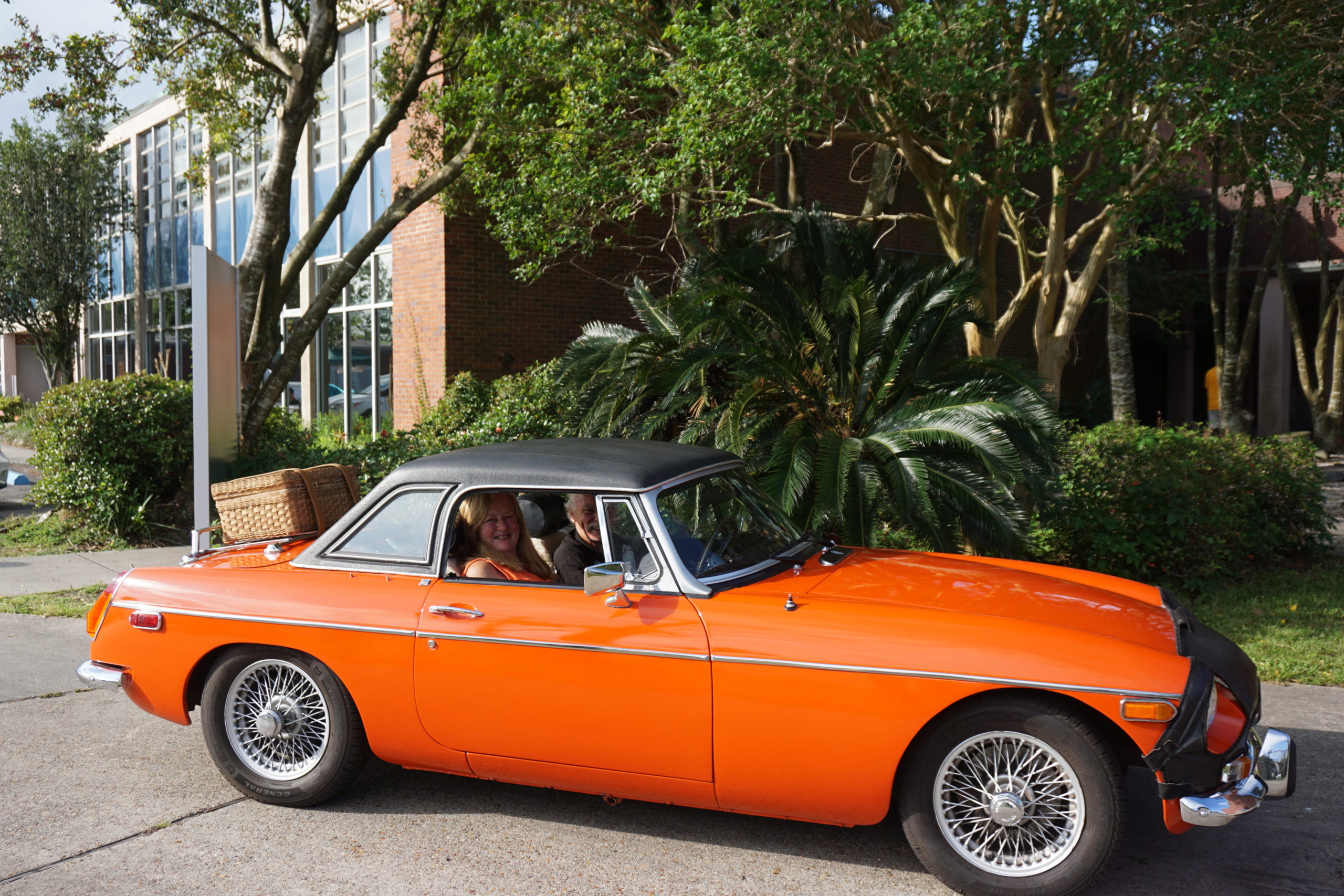 WELCOME TO THE BRITISH MOTORING CLUB OF NEW ORLEANS
Message from the President
"Once upon a time, in a galaxy far away………. Well, our story may not be quite as exciting as you know what; but for we here in Louisiana, the birth of the MG Car Club has been an exciting event indeed!
 It all began in March 1977, as Eldridge and Diana Reynolds, owners of a lovely 1961 MGA 1600, decided to see if there weren't others in Louisiana who were interested in forming a MG Car Club. After exploring the ins and outs of setting up such a club, they soon put out a call for other MG owners/friends/admirers/lovers and anyone else who might be interested. With the help of the good people at British Leyland and the enthusiasm of the soon-to-be-members, Eldridge and Diana were soon ready to get the ball formally rolling.
 The first meeting was held on Tuesday, May 24, 1977. It was held in New Orleans, and was attended by 13 – count'em – 13 happy and smiling members. Soon after a charter was applied for, and on July 6, 1977, the Louisiana Centre of the MG Car Club became official. What's on the horizon for the Centre? More members, exciting events, good friendship, and beautiful cars, for sure; and some things we're not so sure about. But whatever comes the way of the Louisiana Centre of the MG Car Club, this we know: the force is with us! ! ! Happy Motoring! ! ! From NAMGAR Newsletter"
Appeared in the NAMGAR newsletter 1986
That was in 1977, today almost 45 years later, the BRITISH MOTORING CLUB NEW ORLEANS (BMCNO), is still flourishing with over 200 members.  The name was changed in 1990 to include all
British makes.  We now have satellite meetings on the North Shore of Lake Pontchartrain, Baton Rouge, and New Orleans.  Meetings are held once a month and Saturday Cars & Coffee happen every Saturday in all areas.  The club also holds car events every month such as:  Baton Rouge cruise, Middendorf's, Annual British Car Show, Crawfish Boil, tours of Cars of Yesteryears, Anniversary and Christmas Party, out of town weekends, and many more.  We are extremely busy enjoying these beautiful little cars. 
BMCNO has become more than a car club.  Members consider each other as a family.  They are there in good times and bad.  It's is not just about cars but life long friendships, fun experiences, and expanded family members.  We are always looking for new family members!!  If you are interested in participating with us, check out our website to attend one of our scheduled meetings.  Anyone and everyone are always Welcome. 
British Motoring Club New Orleans
Karen Murray, President5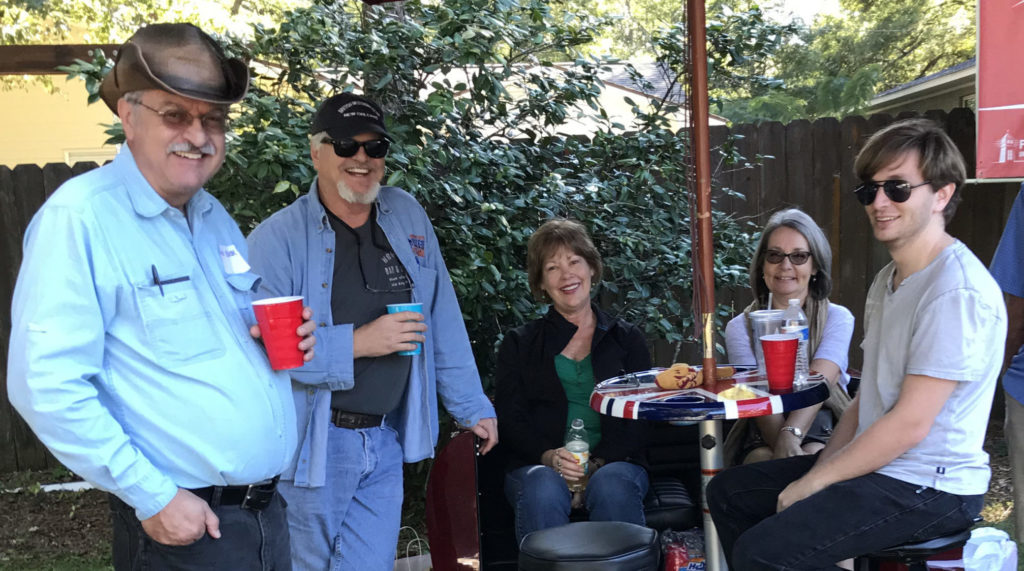 BMCNO is a social club dedicated to appreciating, preserving and driving British motor vehicles. Membership is open to anyone who drives, owns, has owned, or is interested in British cars or motorcycles. Founded in 1977 as the Louisiana Centre of the MG Car Club, the name was changed to British Motoring Club – New Orleans to expand membership to all British cars.  The majority of our members own MGs and Triumphs, but there are dozens of British marques represented from Austin Healey to Sunbeam.
Roughly of 40% of our members live in New Orleans, 25% on the North Shore of Lake Pontchartrain and 20% in the Baton Rouge area. The rest are scattered across the Southeast from Dallas, TX to Pensacola, FL!
We are affiliated chapter of both the North American MGB Register and the Vintage Triumph Register.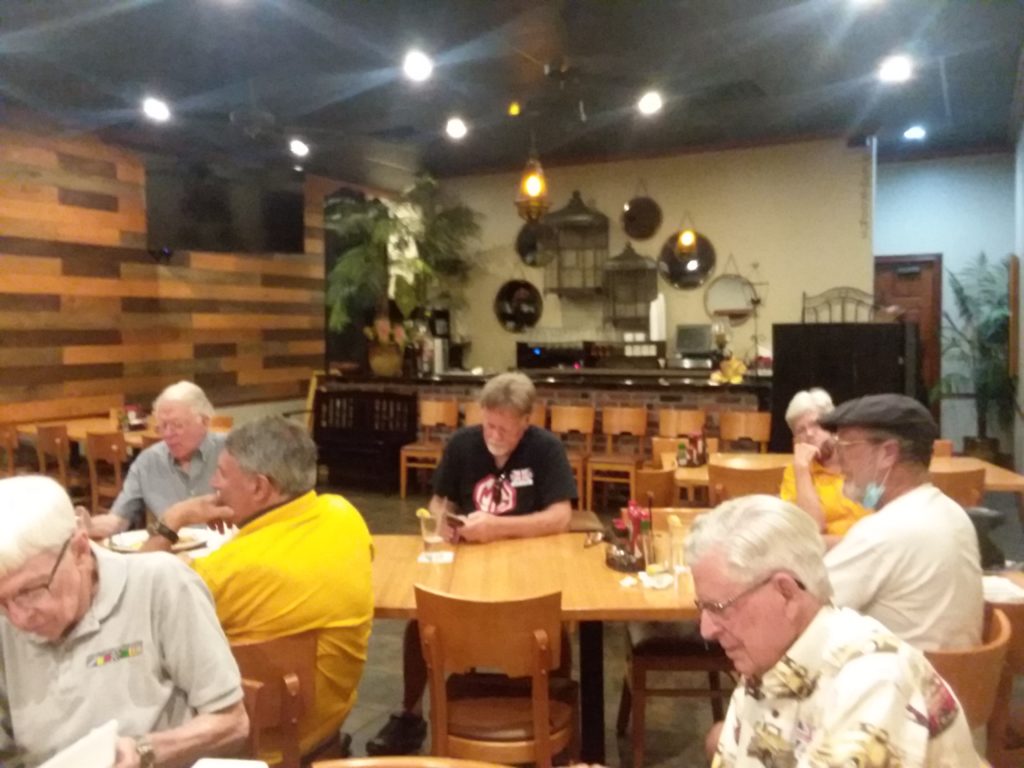 The official "Monthly Meeting" is held in New Orleans, but Regional Meetings are held on the North Shore and in Baton Rouge.
At meetings, members discuss past club activities, plans for future events, and report on progress with their automotive projects. Frequently, we have speakers, both members and guests, on topics ranging from insurance for classic cars, the history of the AH Sprite to everything you should know about gasohol in classic cars. 
Non-members are welcome to drop in for the monthly meetings and most events to "try us out". 
(We regret that club subsidized events such as the Christmas Party and spring Crawfish Boil are open only to members and their spouse/guest.)       

We schedule an activity every month somewhere in Southeastern Louisiana, and occasionally further afield. Generally, we take a drive of several hours, visiting an area attraction – museum, exhibit, plantation house, etc. – and stopping along the way at a restaurant for a meal. (We sometimes joke BMCNO stands for "Big Meal Club New Orleans!!)
Several times a year, we plan a tech session, hosted by a member or by the Automotive Department at Delgado Community College.  Tech sessions have covered repair demonstrations, restoration and detailing topics and sometimes a work session with a specialized piece of equipment.  
Delgado Scholarship Partnership
Every year the signature event for the British Motoring Club New Orleans is the NEW ORLEANS BRITISH CAR DAY, our annual car show. This show has been held every spring for over three decades. Over a hundred British cars and motorcycles from all around the country gather. The proceeds from the Annual Car Show sponsor scholarships for automotive students Delgado Community College. To date we have given 67 – $500 scholarships or $33,500 to Delgado Community College Automotive Students.
The Scholarship Application was written and approved by the BMCNO Board of Directors in 2007. The applications were distributed to Delgado and winners announced at the  2008 January meeting. When BMCNO moved their annual Christmas Party to a reserved room, the Board of Directors voted to invite the winners with 2 guest per winner to join in the fun. Delgado instructors and their wives were also invited.
The applications are voted on by the BMCNO Board of Directors anonymously using a rubric supplied by the Scholarship Chairwoman. Their results are emailed to the Chairwoman and complied. The topic 5 are sent to Donald Davenport, Chairman of Delgado Automotive Division and all BMCNO Board members.
At the Annual BMCNO Christmas Party winners are presented with their checks and do say a few words about themselves in front of the club members. One of our winners is now happily employed at Delgado as an instructor of the Delgado Automotive Program. We are very proud of
all of our winners and hope to meet many more in the future!!!!
Our signature event is the New Orleans British Car Day, our annual car show.  This show has been held every spring (except 2020) since 1984.  Over a hundred British cars and motorcycles from around the country gather for this event.  We have had entries from as far as Canada!  Cars are judged by popular vote and trophies awarded in around two dozen different classes by marque and model.
We frequently attend area non-British classic car shows in New Orleans, North Shore and Baton Rouge.  We also organize weekend trips to regional British car shows in Natchez MS, Pensacola FL and Fairhope AL.  
The attached map from the St Tammany Tourist Commission shows the main roads the Northshore group uses for our Saturday morning drives. We have done a drive most Saturdays since last March.
There are many smaller roads connecting the ones on the map that we use to vary the routes. They are visible on Google Maps.
Once out in the countryside the routes offer quite pleasant motoring featuring small hills, woods and pastures.
We typically begin in Mandeville or Covington at the site of our Cars & Coffee breakfast (or donuts in the days of no group sit-down eating) and end at the St Tammany Trace Trailhead (bicycle path)in either Covington or Abita Springs. A typical route is between 60 and 75 miles. For example, on a recent drive we left Mandeville going north on LA 59 to LA 1088, then east on LA 36 to Hickory, then north on LA  41 to Bush,then west on LA 40 to Lee Road at LA 437, then south on LA 437 to Covington, a drive of some 50 miles.On occasion we have also gone north into Washington Parish, west into Tangipahoa Parish, south to the Rigolets, and east to Bay St Louis. Feel free to join us any Saturday.
A special thanks to Colin McCormick for providing the above information.
Small Selection of Our Members Cars Click for full size picture